HYPE - Helping Youth Pursue Education
HYPE - Helping Youth Pursue Education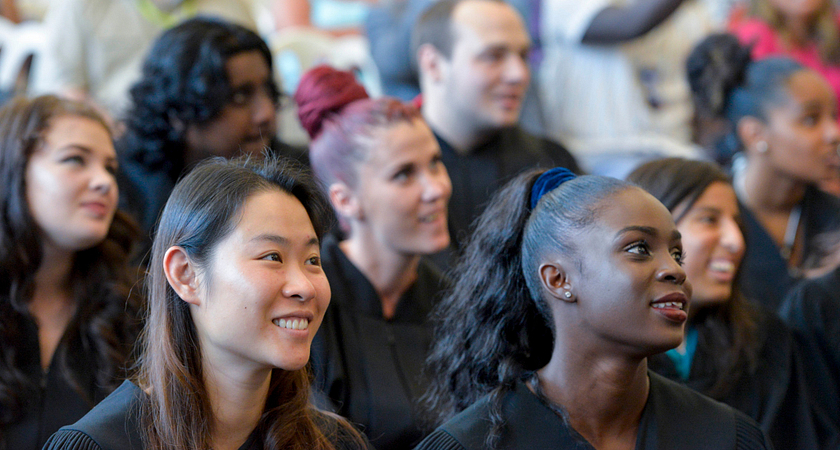 Centennial College facilities are closed until further notice and the College has moved to online learning in response to the COVID-19 pandemic. HYPE is a place-based, on-campus experience to engage youth with a sense of themselves as capable learners. The engagement process hinges on living an experience that comes from relationship circles with staff, faculty, mentors, and peers. As such, we have made the difficult decision to cancel the HYPE program for summer 2020.   
Over the past 16 years, the HYPE program has impacted thousands of youth across Toronto and not being there to welcome someone to campus for the first time, watch the spark of learning ignite, or celebrate with a HYPE student as they cross a graduation stage for the very first time is heartbreaking.  
While we are disappointed that the HYPE program will not run this summer, the health and safety of our community are a priority. The Community Outreach Team is dedicated to providing accessible pathways to post-secondary education and invites anyone interested to connect with us to see that You Belong at Centennial College.  
The HYPE program at Centennial College gives young people new confidence to return to school by helping them overcome the economic and social barriers that may have interfered with the school in the past and by providing an engaging, and inclusive environment. The HYPE Program provides a six-week on-campus, tuition-free learning experience, including learning materials, transportation, and meals. The program was created for youth aged 17-29, living in underserved neighbourhoods of Toronto.
In the summer, classes run Monday to Wednesday, from 10:00 AM to 3:00 PM, with an hour for lunch. On Thursdays, instead of class, the entire group participates in skill and personal development workshops, like Personal Empowerment and Financial Management. On Fridays, HYPE offers Academic Preparation for people interested in pursuing post-secondary education.
HYPE offers…
A tuition-free six-week on-campus summer program.
Support if you're applying for a full-time school.
Classes taught by post-secondary professors.
Breakfast and lunch.
You're provided with TTC Tokens to help you get around.
Through your experience in the HYPE program, you may become interested in exploring options for post-secondary education. Program staff can help you in mapping out your personal educational pathway and they can also help you determine your eligibility for bursaries to assist with the cost of your education.
A bursary is a grant based on financial need that does not require repayment, so you won't have any debt from it.