HYPE - Helping Youth Pursue Education
HYPE - Helping Youth Pursue Education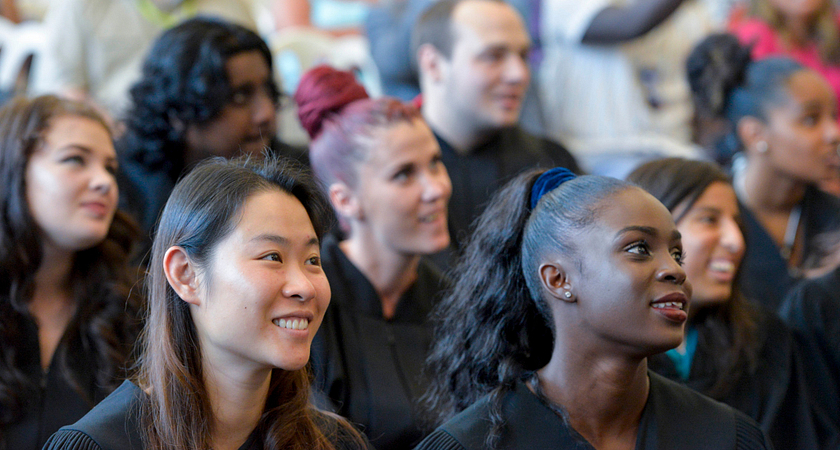 The HYPE program at Centennial College gives young people new confidence to return to school by helping them overcome the economic and social barriers that may have interfered with the school in the past and by providing an engaging, and inclusive environment. The HYPE Program provides a six-week on-campus, tuition-free learning experience, including learning materials, transportation, and meals. The program was created for youth aged 17-29, living in underserved neighbourhoods of Toronto.
In the summer, classes run Monday to Wednesday, from 10:00 AM to 3:00 PM, with an hour for lunch. On Thursdays, instead of class, the entire group participates in skill and personal development workshops, like Personal Empowerment and Financial Management. On Fridays, HYPE offers Academic Preparation for people interested in pursuing post-secondary education.
HYPE offers…
A tuition-free six-week on-campus summer program.
Support if you're applying for a full-time school.
Classes taught by post-secondary professors.
Breakfast and lunch.
You're provided with TTC Tokens to help you get around.
Through your experience in the HYPE program, you may become interested in exploring options for post-secondary education. Program staff can help you in mapping out your personal educational pathway and they can also help you determine your eligibility for bursaries to assist with the cost of your education.
A bursary is a grant based on financial need that does not require repayment, so you won't have any debt from it.
Register for HYPE Notifications