Safety Watch App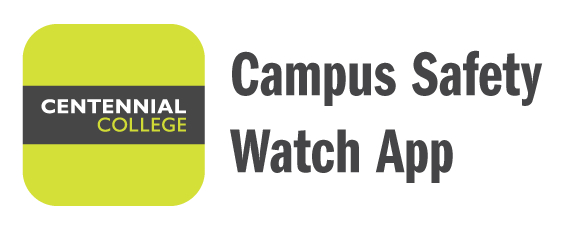 Download Now
In All Emergencies, Dial Ext. 2020 or 416-439-4357 (HELP)
General Service: 416-289-5000, Ext. 5240
Rape Aggression Defence Program
The Rape Aggression Defence (RAD) System is a program of realistic self-defence tactics and techniques for women. The RAD System is a comprehensive, women-only course that begins with awareness, prevention, risk reduction and risk avoidance, while progressing on to the basics of hands-on defence training. The course is taught over four 3-hour sessions. In order to complete the course, you must commit to attending all four sessions. RAD is not a martial arts program and is available to all female students, faculty and staff at Centennial College.
For information on course availability, please contact the Security Operations Coordinator at 416-289-5000 ext. 7284.
RAD Schedule – Winter 2019
Progress Campus – Athletics and Wellness Centre, Studio B
Session 1: Wednesday, February 13 – 5 to 8 pm
Session 2: Wednesday, February 20 – 5 to 8 pm
Session 3: Wednesday, March 6 – 5 to 8 pm
Session 4: Wednesday, March 13 – 5 to 8 pm
Ashtonbee Campus – Ashtonbee Gym Studio
Session 1: Tuesday, February 19 – 5 to 8 pm
Session 2: Tuesday, March 5 – 5 to 8 pm
Session 3: Tuesday, March 12 – 5 to 8 pm
Session 4: Tuesday, March 19 – 5 to 8 pm
How to register
Class sizes are limited to help ensure participants are able to work closely with instructors to practice their skills. Register early to reserve a spot! To register for RAD, please complete the online registration form available here.
If you encounter any difficulties in registering, would like to schedule a group program or have questions about the RAD program, please email David Um at davidum@centennialcollege.ca.