Safety Watch App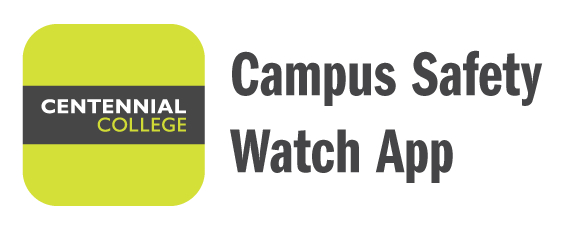 Download Now
Someone has told me they were assaulted
Someone has told me they were assaulted
What to do if someone discloses allegations of sexual violence
People who have been sexually assaulted need the support of their families and friends. Survivors may feel ashamed, embarrassed, depressed and frightened. They may or may not want to talk about what happened. Be ready to listen when they are ready to talk. Let them know you care about them and do not blame them for what happened. No one wants or deserves to be sexually assaulted. They may feel guilty, but what happened is not their fault. You can be a great help by telling them it is not their fault and helping them report it to authorities.
A person may choose to confide in someone about an act of sexual violence, such as a student, instructor, teaching assistant, coach or staff from Residence, counselling or security. An individual who has experienced sexual violence may also disclose to staff or faculty members when seeking support and/or academic accommodation. A supportive response involves:
Listening without judgment and accepting the disclosure as true by demonstrating that you believe them
Communicating that sexual violence is never the responsibility of the survivor
Helping the individual identify and/or access available on- or off-campus services, including emergency medical care and counselling
Respecting the individual's right to choose the services they feel are most appropriate and deciding whether to report to the police
Recognizing that disclosing can be traumatic and an individual's ability to recall the events may be limited
Respecting the individual's choices as to what and how much they disclose about their experience
Respecting confidentiality and anonymity
If disclosure is made to faculty or staff by a student seeking support or academic accommodation, the faculty or staff should refer the student to the Academic Chair, and work with the Chair to ensure that the student receives all necessary academic and other accommodations
As indicated above, if faculty or staff of the College becomes aware of an allegation of sexual violence against another member of the College community, the faculty or staff is required to report the alleged incident to Campus Security or Student Relations immediately.
Communicating with individuals who have experienced sexual violence
Sensitive and timely communication with individuals who have experienced sexual assault or violence and their family members (when an individual consents to this communication) is a central part of the College's first response to sexual assault or violence. To facilitate communication, the College will:
Ensure that College Security Administrators are knowledgeable about sexual assault or violence and are responsible for advocacy on campus on behalf of staff, students or any other member of the College community who have experienced sexual assault or violence
Ensure designated staff members respond in a prompt, compassionate, and personalized fashion
Ensure that the person who has experienced sexual assault is provided with reasonable updates about the status of the College's investigation of the incident when such investigations are undertaken