QUESTIONS
P.O. Box 631 Station A
Toronto, ON, M1K 5E9
Pollinator Gardens
Pollinator Gardens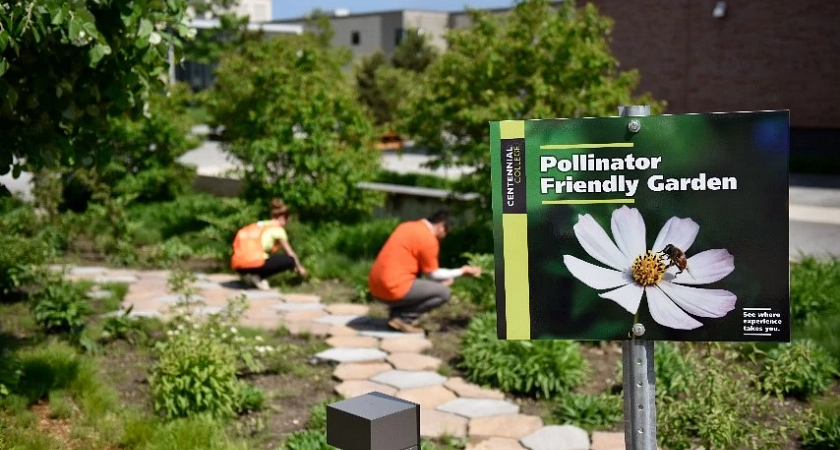 Without pollinators such as bees, butterflies, moths, wasps and flies, the vast amount of food we eat and the natural habitats we enjoy would not exist. Pollinators transfer pollen in and between flowers while visiting a plant for food, the process is known as pollination. Pollination is critical as it helps create a diverse plant population.
Centennial College has three on-campus pollinator gardens, located at Progress Campus, Story Arts Centre, and Morningside Campus. We are committed to expanding this network of pollinator gardens to do our part in ensuring the survival and health of pollinators.
When implementing new landscaping and maintaining existing landscaped areas; we take into consideration features that help support pollinators; including planting native species, planting flowers in clusters, and mulching.
If you would like to learn more about pollinator gardens and plant your own at home, visit the Toronto and Region Conservation Authority, for a detailed guide.
Opportunities to get involved with planting and maintaining our pollinator gardens will be shared with the college community. If you have an idea for an event or project to support the college's conservation work or would like to submit your contact information to be directly notified of our next event, please email sustainability@centennialcollege.ca.