416-289-5000 ext. 2695
P.O. Box 631 Station A
Toronto, ON, M1K 5E9
Our Commitment
Our Commitment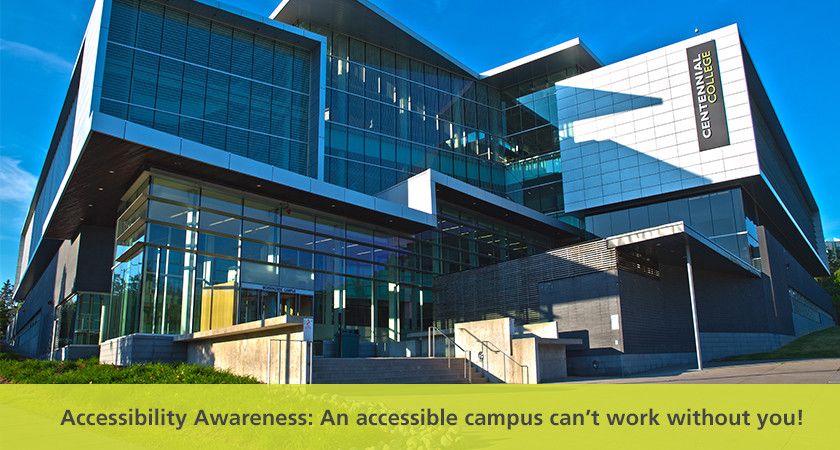 Centennial College is dedicated to providing inclusive environments that are accessible and welcoming places for all students, employees and visitors. We recognize the need to provide our employees with an environment respectful of the dignity, independence, integration and equality of opportunity of people with disabilities. Accessibility contributes to creating an inclusive organization for everyone. We continue to identify, remove and prevent barriers to accessibility and full participation. An inclusive organization benefits everyone.
This site will provide you with a wealth of information about how Centennial supports our students, employees and community. Visitors and members of the public are also welcome to use this site to access our corporate accessibility and AODA information.
Accessibility Committee
The Accessibility Committee meets monthly to discuss issues related to accessibility and to ensure compliance with the AODA through communication and training. The committee is comprised of members from the following areas: CSD (Centre for Students with Disabilities), Facilities, Marketing, IT, Finance, Library, Human Resources, Faculty, Support Staff, CCSA (Centennial College Student Association).
Resources
To access further explanation about accessibility accommodations, please access: