416-289-5000 ext. 2695
P.O. Box 631 Station A
Toronto, ON, M1K 5E9
Centennial College Celebrates Accessibility
Centennial College Celebrates Accessibility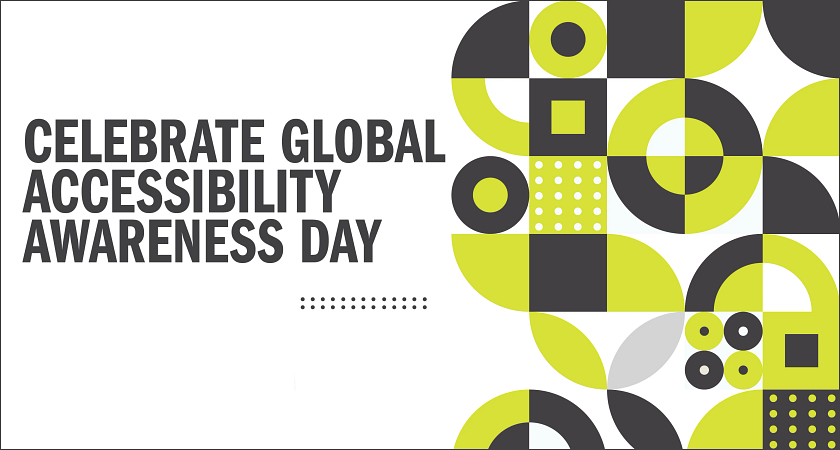 In recognition of Global Accessibility Awareness Day and National AccessAbility Week in May, we are celebrating our ongoing commitment to improving accessibility and removing barriers to inclusion for people with disabilities at Centennial College.
Global Accessibility Awareness Day (May 20, 2021) aims to get people talking, thinking, and learning about digital access and inclusion for people with disabilities.
National AccessAbility Awareness Week (May 30 - June 5, 2021) acknowledges the valuable contributions of Canadians with disabilities and the active participation of individuals, communities, and workplaces in removing barriers to accessibility and promoting inclusion. The theme for this year is "Leaving No One Behind."
The abrupt transition to learning, teaching, and working online due to the COVID-19 pandemic has made digital accessibility even more critical than ever before. Over the past year, Centennial College has procured tools, delivered training, and developed resources to create accessible and inclusive digital experiences. We have also embraced an inclusive design approach by integrating the principles of Universal Design for Learning (UDL) to teaching and delivering services. There is much more work to do, but we would like to take a moment to celebrate our accomplishments and share our learnings with the College community.
What is Digital Accessibility?
Digital accessibility impacts over 1 billion people worldwide or over 6 million people in Canada. Anyone with a disability must be able to experience web-based services, content and other digital products as easily and successfully as those without disabilities. Examples of digital accessibility include:
Alternative text descriptions for meaningful images
Interactive elements (e.g., forms, buttons, etc.) that can be used with the keyboard
Closed captioning for videos
Consistent navigation and the use of plain language
Digital accessibility is not the sole responsibility of web developers or programmers. Anyone who has ever created a Word document, PowerPoint presentation, social media post, etc. is a digital content creator. Every digital content creator has a responsibility of ensuring the accessibility of what they create.
Join the upcoming event and access the resources below to learn more about digital accessibility and what you can do to promote digital accessibility!
Event
Wednesday, June 2, 2021 12:30 PM - 03:30 PM
Resources
Centennial College

Resources by Centennial College Library and Learning Centers:

External Resources