Centennial College Creates a Path to Startup Success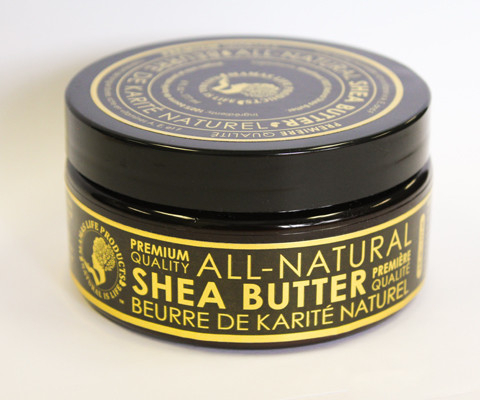 Centennial College Creates a Path to Startup Success:
Ahmed Bawah, Shea Butter and ACCEL
Centennial College's commitment to connecting students to career success extends to young entrepreneurs, visionaries who want to create their own business and be their own boss. To that end, with funding from the Ontario Centres of Excellence (OCE), the college launched ACCEL, the Accelerator for Centennial Community Entrepreneurs and Leaders, to link these emerging entrepreneurs with resources and mentors in the GTA. ACCEL is built from the Campus Linked Accelerator funding that leverages the Ontario Network of Entrepreneurs (ONE) to support youth business owners aged 18 to 29. ACCEL aims to accelerate the person, not just the idea. ACCEL also builds on Centennial College's strategic commitment to drive innovation and entrepreneurship. One such entrepreneur is Ahmed Bawah, driven from a young age to pursue his own financial destiny and become the founder of Mama's Life Products.
The History
Ahmed's company specializes in shea butter, a skincare product that protects and renews a person's skin. Ahmed first discovered shea butter and its healing properties in 2006, and soon thought about turning it into a business venture and incorporating it into his company. Ahmed was motivated to have his own business and earn his own capital. "I've always been excited about entrepreneurship," he says. "That's always been a passion. It hits home to me, being able to control what you do, and not being marginalized by a job."
"I was that kid delivering the paper route," he continues. "Even at an early age I always enjoyed earning my own money, and just having that control and that power."
Taking it to School
It was around 2009 that Ahmed decided he needed more resources to bring his business to where he wanted it to be. This would lead him to Centennial College through the HYPE (Helping Youth Pursue Education) program, a six-week learning experience at the College that offers young individuals a free taste of post-secondary education. It was a desire for skills acquisition that drove Ahmed to give it a try.
"I went through HYPE that summer," he says, "and they allowed me to see myself in a classroom again." Ahmed initially applied for the paramedic program, but instead took his second choice, environmental protection technologies. "I just dove right in. I was picking up skills that I found transferrable to my business. We were doing microbiology, chemistry, physics, coupled with applied engineering, so I was able to glean and recognize some skills that were transferrable to what I was planning on the side." It was these skills that would lead him to the next phase in his educational career: applied research.
In his final year, Ahmed would engage in a special project with ARIC, the Applied Research and Innovation Centre, related to shea butter. The goal was to better understand the product's chemistry, and use the findings to help create new products. The rest of the project is chronicled on ARIC's blog here, but needless to say, it was a huge success, one that Ahmed says he was fated to participate in. "A part of me almost feels like my whole experience at Centennial was to do that research," he gushes. "Being able to wrap my head around the shea butter from a molecular perspective was just amazing for me." The research project would pay off for Ahmed, further enhancing his business.
Present
Currently, Ahmed works closely with the ACCEL team of coaches and mentors to further enhance his innate business characteristics and skills to better serve his rapidly growing client base. Mama's Life Products and Ahmed have benefited from coaching, business training and professional advice which has created opportunities for the company to grow in size and refine its business plan to build a sustainable future as the company scales up its operations. Since Ahmed joined the ACCEL program, he has presented Mama's Life Products at events such as the CICan's Enabling Entrepreneurship Symposium in Quebec City and OCE's Discovery in Toronto to promote his brand and product line to prospective clients, the ONE network and Canadian Colleges across the country.
Mama's Life Products are currently available online, in stores within the GTA and are wholesaling to locations in Vancouver and Calgary. ACCEL has worked with Ahmed to scale his business from self-employment into a company-structured operation with plans for distribution throughout North America and the Caribbean.
Future Plans
Ahmed's involvement with Centennial College during his entrepreneurial journey has been a long one, and the school has consistently put the right supports in place and connected him with the tools he needed at the time he needed them. Ahmed plans to work with Centennial College's Applied Research and Innovation Centre (ARIC), ACCEL, OCE Smart Seed Fund, and the ONE network to expand Mama's Life Products into an automated manufacturing process with global reach and a profitable future. ACCEL looks forward to assisting Ahmed with his business and personal goals as he develops Mama's Life Products. Other GTA entrepreneurs looking for support and growth opportunities can also register at ACCEL | Accelerating Entrepreneurs and Leaders | Centennial College, and enjoy similar support.