Calling All Young Entrepreneurs
The Accelerator for Centennial Community Entrepreneurs and Leaders, better known as ACCEL, is hosting its inaugural event on Saturday, September 19, 2015 from 9 AM to 4 PM at Progress Campus in the Centennial College Student Association (CCSAI) building.
Tech Meets Main Street is a dynamic full-day event for entrepreneurs aged 18 to 29 in the GTA, providing resources, tools and an interactive experience aimed at developing innovation and inspiring the entrepreneurial spirit.
"It's an opportunity to hear real life stories from real life entrepreneurs who have built their companies from the ground up," says Daphne Magna, ACCEL coach. "Mainstream and tech are colliding in this event, so entrepreneurs can learn about the successes of 'old school' companies and the more futuristic and innovative companies as well."
The event will feature keynote speakers, workshops, Q and A's with successful young entrepreneurs, venture capitalists and tech business owners, as well as a hackathon and special interest sessions.
Get your Event Tickets today.
Learn more about the ACCEL mentors who will be present throughout the event below!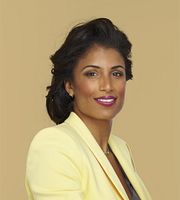 Daphne Magna
Daphne Magna is a cross-cultural communications specialist who cultivates the personal brand and message of professionals. As an international business consultant for Professional Passport, and founder of DC Magna Communications, she is dedicated to building the global mindset of leaders and their ability to captivate, connect and influence anyone, anywhere.
As an ACCEL coach, she works with entrepreneurs on their communication skills. She believes that crafting a personal brand and message is an intimate conversation with one's audience that creates a desired effect and directly leads to new opportunities.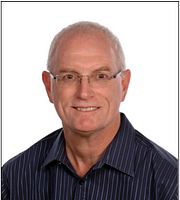 Richard Healy
Richard Healy has over 30 years of experience as a business leader, corporate executive, and entrepreneur. He has a diverse background in management, sales, finance, marketing and business development, as well as extensive experience in the not for profit sector. He earned his Bachelor of Arts and his MBA from Queen's University, as well as completing his Teacher and Trainer of Adults Certificate.
As an ACCEL coach, Richard helps young entrepreneurs quantify and validate their business ideas, by drawing on his broad financial background in planning and reporting.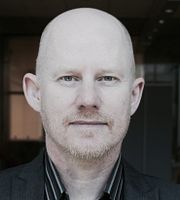 David Cowdery
With over 25 years of experience in entertainment, broadcasting and advertising, David's passion for designing and delivering winning pitches and presentations serves as an invaluable asset to young entrepreneurs seeking to add value to their business propositions. With years of marketing, storytelling and business experience David has been the recipient of many awards both in Canada and internationally. He is also experienced in a variety of media disciplines including branded content, commercials and new media platforms.
As an ACCEL coach, David brings with him a competitive, analytical business sense and a strong desire to see other succeed.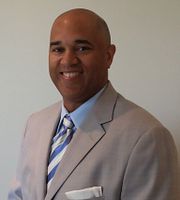 Earnest F. Rutherford
Earnest Rutherford is an international sales and business development consultant who has over 25 years of experience working in the global media and broadcast industry, specializing in managed transmission products and services. He brings his unique sales philosophy to candidates, sharing his knowledge on building consensus across multiple organizational levels which help ACCEL entrepreneurs identify and secure new contracts as efficiently and quickly as possible.
As an ACCEL coach, Earnest helps candidates identify and qualify potential clients, create and execute account plans, manage sales territories, and negotiate and close deals over short or long sales cycles.  He also teaches techniques on becoming an expert presenter, negotiator and closer, while building solid revenue-generating relationships with strategic partners globally.
Andrea Bryan
Andrea Bryan has over 20 years of experience in the not for profit sector, where she has worked in a variety of capacities, including program development, training, leading and mentoring with organizations such as the Toronto District School Board, Toronto Public Health, United Way Toronto and Tropicana Community Services Organization. Andrea earned her Bachelor of Commerce in Marketing and Finance and is a Certified Life-Skills Coach and a Master Trainer for Aggression Replacement Training (ART®), as well as having completed a Community Development Certificate from ICA Canada.
As an ACCEL coach, she combines her marketing knowledge and her ability to transfer her business skills to social service coordinator, management, planning and training.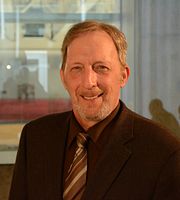 Andrew Lewis
Andrew Lewis has been creating and growing businesses for over two decades – ranging from small-scale retail operations to high-tech start-ups in the machine vision field. Andrew focuses on knowing as much as possible about each and every one of his customers, allowing him to fine-tune product offerings and service delivery, to consistently exceed their expectations. He is also a graduate of Dalhousie University Law School, where he specialized in IP – copyright, trademark and patent-law, as well as Internet and media law. He was admitted to the Ontario bar in 2010.
As an ACCEL coach, Andrew leverages his extensive business experience and legal training to assist new entrepreneurs with developing solid and sustainable business plans.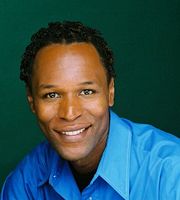 Michael Yarde
Michael Yarde is an actor, writer, blogger and media reporter whose television experience includes lifestyle and entertainment features for Internet television outlet TDOT TV, Rogers Television's Daytime Toronto and Toronto Living. He has worked as a territory sales manager and trainer for Rogers Wireless for close to a decade and is a communications design consultant.
Working with ACCEL, he believes he is not only a coach, but also a dream builder. He encourages young entrepreneurs to maximize ROI – Return on Imagination, and is committed to helping entrepreneurs craft messages with heart and soul.