Centennial Receives Funding for Innovative Aerospace Campus
In late July the Honourable Joe Oliver, Minister of Finance, announced funding of up to $18.4 million for Centennial College's Downsview Park Aerospace Campus. Funded under the federal government's New Building Canada Plan, the announcement puts the third and final major funding commitment into place, allowing construction to begin.
The Downsview Park Aerospace Campus will provide access to training, research and business opportunities for Centennial's aviation and aerospace programs, and will ensure that students are job ready upon graduation. The Aerospace Campus will also help to strengthen Ontario's growing presence in the aerospace industry.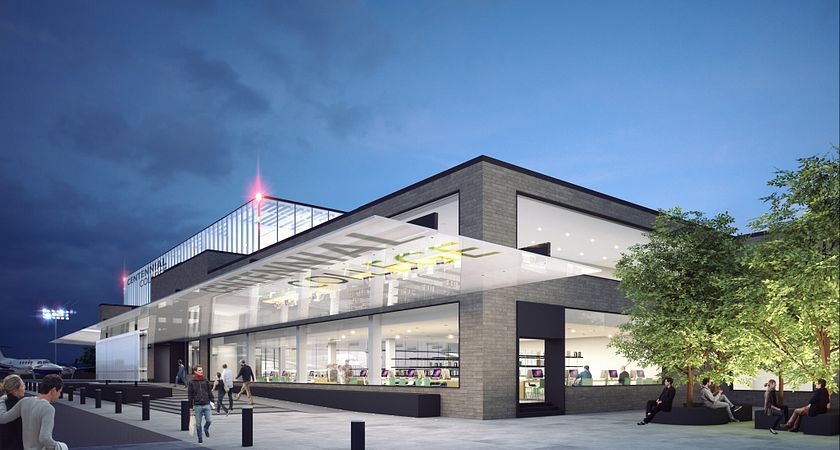 "This is a big first step in the right direction," says Aerospace Innovation Manager for ARIC, Eric Blaise. "Having state of the art teaching facilities and a closer proximity to companies like Bombardier will make a huge impact, for both students and for research initiatives."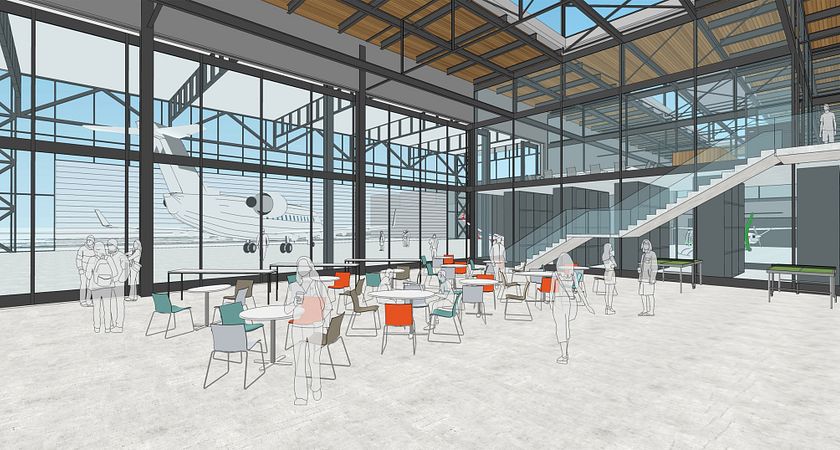 The campus is the first phase in the development of the Aerospace Hub, mandated by the Downsview Aerospace Innovation and Research (DAIR) consortium which represents leading academic and industry organizations from Canada's aerospace sector. The Aerospace Hub will be home to the University of Toronto Institute for Aerospace Studies (UTIAS) and will lead to the creation of an Innovation Centre, where York University and Ryerson University will join to bring together academic and industry partners to catalyze new research and development initiatives.
With occupancy scheduled for late 2017, the project will require extensive restructuring to the already existing de Haviland Building located at Downsview, including the construction of new teaching facilities, laboratories and office space for research and development. The Aerospace Campus will facilitate the relocation of Centennial's Aircraft Maintenance programs from the Ashtonbee Campus Hangar in Scarborough, allowing for renovation at that site in the near future.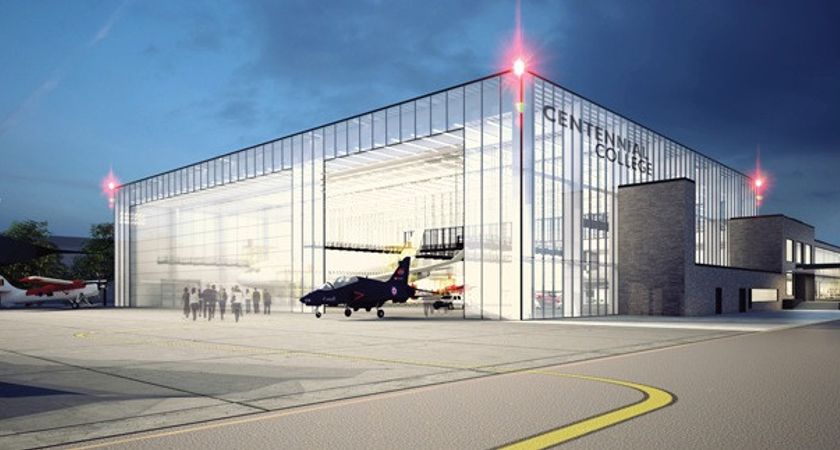 The Aerospace Campus project is expected to cost $55.4 million, which is supported by the federal contribution of $18.4 million, Ontario government funding of $25.8 million and $11.2 million from Centennial College and the college's partners and donors.