Solar Panel Reliability Testing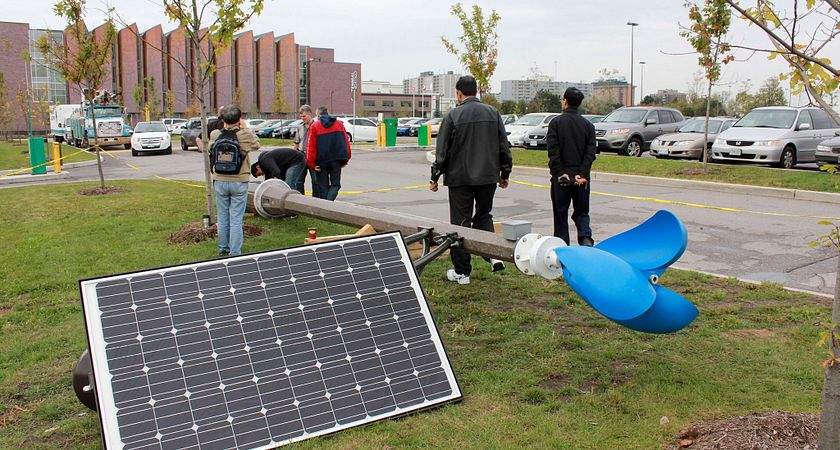 According to the World Economic Forum (WEF), in 30 countries, solar and wind power is now the same price or cheaper than new fossil fuel capacity. And leading the way in terms of gigawatt generation is solar.
 
The US is adding solar panel capacity at quite a clip: 125 panels a minute in 2016, double that of the previous year. That's according to data from the Solar Energy Association. However, reliability issues continue to be a concern.
 
Photovoltaic (PV) Systems convert sunlight into electricity. Centennial College students and staff from the College's Applied Research, Innovation and Entrepreneurship Services (ARIES) are working on a project alongside electronics manufacturing giant Celestica, building a reliability project for photovoltaic panels. The team is collecting real-time data to build better predictive models and improve reliability and performance.
 
Photovoltaic systems are for direct conversion of light energy (photons) into electricity, all without the hindrance of moving parts. However, there are challenges, especially in a climate as unforgiving as Canada's. PV module efficiency decreases over time, compounded by the country's adverse environmental conditions. Still, it's an energy solution that's in high demand, with room for improvement. That's where Centennial College comes in.
 
Charge controller, wiring and battery efficiency are being investigated at the College, using voltage and current censors. All of this has taken place under the helpful guidance of industry partner Celestica, which has been involved in making sure the installations meet industry standard. The PV solar module reliability project shows the benefits of connecting our students with employers doing real-world product research, and allowing them to network with engineers and other professionals.

Please read more about the Photovoltaic Reliability Project.