Scarborough Community Renewal at Centennial College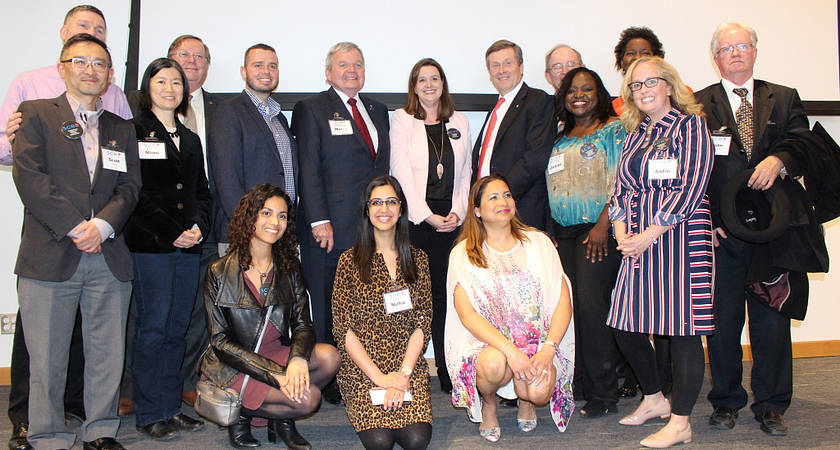 When the Scarborough Community Renewal Organization (SCRO) began in 2014, it had "modest objectives." That was according to SCRO member Dave Hardy, who launched the group's inaugural Monday, May 8 Annual General Meeting (AGM) at the Centennial College Event Centre. The AGM drew a number of politicians including Toronto Mayor John Tory, Minister of Education Mitzie Hunter, Minister of Government and Consumer Services Tracy MacCharles, as well as a number of local city councilors including Scarborough Centre's Michael Thompson, Chair of Toronto's Economic Development Committee and Scarborough-Rouge River's Neethan Shan.
SCRO, an organization which successfully partnered with Centennial College's Applied Research, Innovation and Entrepreneurship Services (ARIES) for the fruitful Building the Workforce of Tomorrow event (December, 2016), is "committed to creating and realizing bold visions to renew Scarborough." This is an outlook it shares with the College, as well as Mayor John Tory, who was the AGM guest speaker.
In Tory's address, he cited his two core responsibilities: housing and transit, and stressed that a "strong Scarborough benefits all of Toronto." He even reflected on his very first foray into politics, as a 17-year old campaigning for the local Scarborough Kiwanis association.
Mayor Tory said that when it comes to attracting investment and office buildings to the Scarborough region, he says the reply is always the same: "there is no connection with the rest of the city." He maintained that a "3 way partnership" between all levels of government, is vital for bringing transit up to speed, and changing these entrenched attitudes.
SCRO Chair Jennifer McKelvie, said Centennial College was a "fantastic sponsor," and touted her group's efforts to instill YIMBY-ISM, which stands for "Yes in my backyard" when it comes attracting investment to Scarborough. She also championed the area's diversity, natural beautiful, and world-renowned restaurants. McKelvie also mentioned the importance of having a "coordinated voice for Scarborough," and cited new initiatives like the Scarborough Entrepreneurship Leadership Launchpad, or SELL.
SCRO is following up on the success of last year's Building the Workforce of Tomorrow panel, and is partnering with Centennial College again May 30, 2017, for an Economic Development Strategy Session for Scarborough. As a major employer, and linchpin of development here, Centennial College is an important player when it comes to building the region up.