Just announced: Centennial College establishing new research centres to consolidate expertise and increase research capacity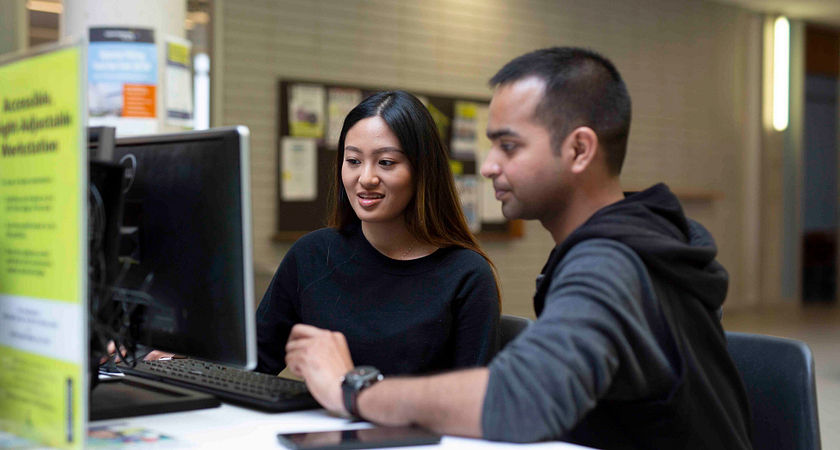 Centennial College is committed to revolutionizing teaching and learning both inside and outside of the classroom. In line with this commitment, the College is developing multiple new research centres that will integrate applied research across disciplines, expanding research literacy and providing more students access to this learning. The Research Centres will operate under the department of Applied Research, Innovation and Entrepreneurship Services at Centennial College.
In July 2020, Centennial established its new Social Innovation Research Centre. The Centre increases the College's capacity to invest in social innovation applied research and projects to address community challenges, and support the College's mission to transform lives and communities.
"Social innovation research is imbedded in Centennial College's Book of Commitments, which forms a pillar to reinforce Centennial as a progressive and inclusive learning institution." says Dr. Purnima Tyagi, Director of Social Innovation Research at Centennial College. "Today more than ever, we are recognizing our need to build a truly connected college community where we invest in uplifting our community and enabling the wellbeing of our neighbours, and use our work to improve social conditions."
"The Centre will expand and inform Centennial's social innovation research capacity, and play a critical role in our work to improve social conditions," adds Dr. Lauren Wolman, Manager of Social Innovation Research. "A core function will be to increase research literacy in College staff and faculty through ongoing training and workshops, enhancing our ability to better understand and improve social conditions, and contribute to the learning goals of the College."
By establishing this new centre, Centennial reinforces its commitment to bringing together applied research, social innovation, community outreach and student opportunities to drive change, build capacity, and shape the activist college.
For more information, email aries@centennialcollege.ca.