Centennial Students and Staff Contribute to Innovative COVID-19 Solutions at Nationwide Online Event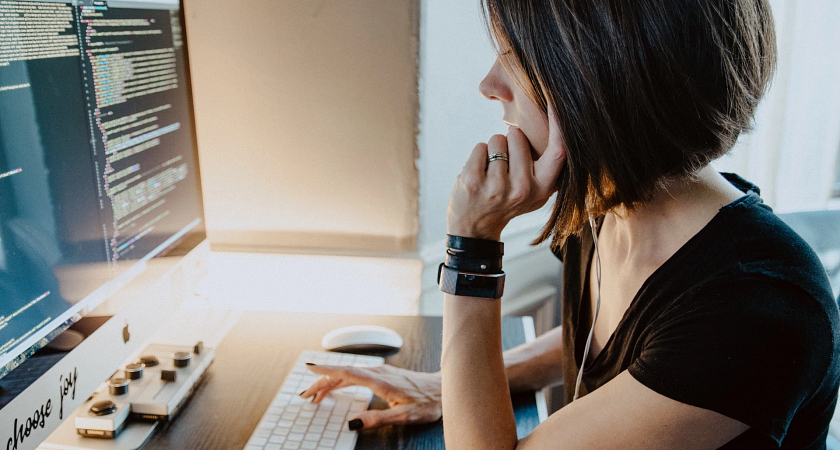 On April 24–26, over the course of 54 hours, Centennial students joined hundreds of participants across Canada to develop innovative solutions to challenges posed by COVID-19 as part of Techstars Global Startup Weekend event. Similar events were held simultaneously in 60 countries.
Techstars is a global platform for investment and innovation that connects entrepreneurs, experts, mentors, investors, community leaders and corporations. This event was their first online Startup Weekend and was aimed specifically at using social entrepreneurship to solve COVID-19 related problems.
Participants submitted pitches ahead of time, which ranged from a robotic means of disinfecting public spaces, to an app to connect hospital patients to their family members, to connecting domestic abuse victims to community supports. The organizing team chose 25 of the 450 submissions on Friday night.
By Saturday morning, participants had formed virtual teams and were hard at work connecting with mentors and developing their ideas. Some teams were made of members hundreds of kilometres apart – and despite the constraints of social distancing, participants used creativity and technology to foster collaboration. All teams had to meet the final deadline of Sunday at 2 pm, after which the judging panel selected 10 finalists, and narrowed down three winners.
Centennial students took part in a number of projects, including the Top 10 Pitch for the Foodie App, which facilitated the redistribution of excess food from restaurants to low-income seniors. In addition to creating a tangible solution and business plan in a single weekend, the students also benefited from expert mentorship.
Centennial was represented by its student participants and members on the organizing committee and judges panel. Lalit Guglani, Manager of Scaleup Programs and Services at the Centre of Entrepreneurship, was a leading member of the Canadian organizing committee. Jonathan Hack, Executive Director of Applied Research, Innovation, Entrepreneurship and Services (ARIES), volunteered as one of the judges for the final round of remote live pitch judging.
Chloe Cayabyab, a student in the International Development program, also volunteered as part of the 26-person judging the committee. "I really enjoyed the suspense of waiting for the results," she shared. "The highlight for me was the pitching because they were all very impressive and had promising proposals that address the current situation. It was a hard choice for the judges."
After much deliberation, the final judges announced three winners: Rest Assured, an app to connect COVID-19 hospital patients to a family; Pharos, a business venture to combat the increase in domestic abuse during the pandemic; and Travel Bot, a venture to provide alerts and assurances for post-COVID-19 travel.
The top 20 teams globally will have the opportunity to participate in a 30-day Techstars boot camp, and the top 5 will win a $10,000 grant.
The success of the Techstars Global Startup Weekend is a testament to the creativity and drive of our nation's innovators, and the potential that social entrepreneurship has to transform our society during and after the COVID-19 pandemic.
Congratulations to all participants and winners for their contributions and achievements!