QUESTIONS
P.O. Box 631 Station A
Toronto, ON, M1K 5E9
Letter from the President
Letter from the President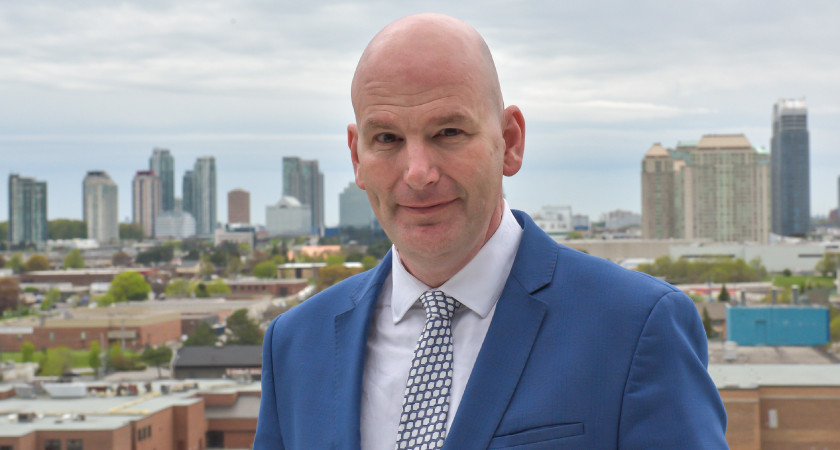 Dear Colleagues,
Thanks to the collaborative efforts of a wide range of academic and service areas at Centennial, we took our first, brave steps towards reopening our campuses last summer – primarily to facilitate lab work and assignments that are so integral to experiential learning. While the numbers continue to be small in comparison to our pre-COVID-19 activity, I look forward to seeing students and faculty engaged on campus again with rigorous safety protocols firmly in place.
To assist in this regard, Centennial is making this toolkit available to all. This comprehensive resource provides critical information on how you will return to campus safely and in alignment with the requirements provided by the Ministry of Colleges and Universities and Toronto Public Health.
Throughout this toolkit, you will find links to required training on protocols designed to protect your health and safety. All students and staff who intend to come on campus this winter will have to complete the online training module at home first. The training takes about 25 minutes to do, and you will receive an acknowledgement that you completed the training successfully. This is required as a condition of coming on campus for the first time, so please take the time to complete this important step.
With invaluable support from the Ministry and Toronto Public Health, we are proceeding with the utmost caution, care and vigilance. Our strict adherence to health and safety principles for staff and students, and our commitment to academic continuance, academic integrity and the long-term sustainability of the College have served us well to date. We will continue to follow our North Star, financial stability, along with the essential 3Es (Enrolment, Employment and Empowerment) that guide our actions as we navigate the uncharted waters of the present pandemic.
As of July 2, our two Child Care Centres at Progress Campus and the East York Civic Centre have reopened. This allows working families to take advantage of professional care for their children now as we proceed through the provincial government's plan to reopen the economy. Our Child Care Centre teams worked tirelessly to prepare for their return by studying the new COVID-19 regulations and adopting the sector's best practices. Both centres have already received the necessary pre-opening approvals for meeting Ministry of Education requirements.
As we have all come to expect from a quality learning organization like Centennial, we will be closely monitoring and evaluating our new safety procedures and will modify them as needed. Consequently, these requirements may be subject to change and will be updated prior to future phases of re-entry. For the latest information and updates, please visit our designated re-opening webpages.
I want to thank you for your patience and understanding as we continue rolling out our phased COVID-19 plans, and for your anticipated assistance in playing your role in adhering to the requirements and keeping our College community safe and healthy.
With gratitude and warmest best wishes for a productive and safe semester!
Cg
Dr. Craig Stephenson
President & CEO