QUESTIONS
P.O. Box 631 Station A
Toronto, ON, M1K 5E9
Preparing to Re-Enter the College
Preparing to Re-Enter the College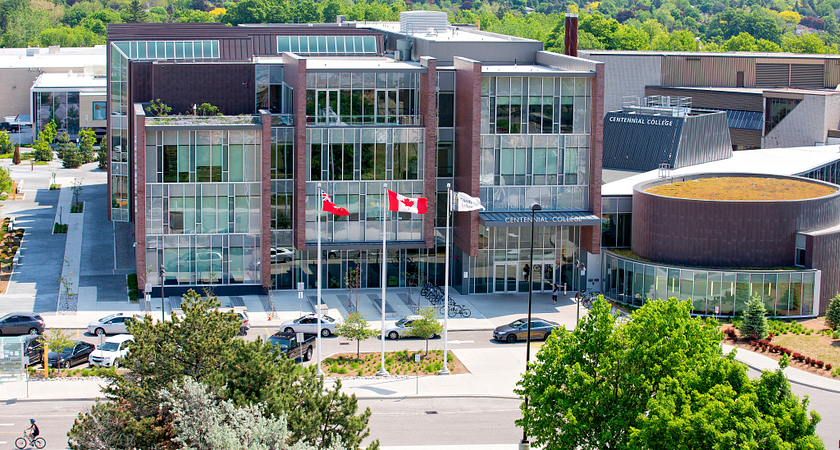 With significant restrictions lifted for postsecondary education institutes for the fall 2021 semester, Centennial College is planning to move into Phase 3A of our COVID-19 Phases Chart this Fall with 50 - 75% capacity.
If this is your first time back on campus since March 2020, you should be aware of a few new procedures that we have introduced to ensure we offer the safest possible environment for your campus visit:
Download the Centennial College Safety Watch app and complete the Pre-Screening Assessment. You must complete the Pre-Screening Assessment each day before you head to campus. If you do not have a cell phone, you can fill out a Pre-Screening Assessment form at the security desk.
Remember your face mask. You must wear an approved face mask to access any of our campus buildings. If you forget your mask, we will provide one for you.
To health and safety purposes, Security is posted at designated entry/exit doors at each campus. You are required to enter and exit your campus using the designated doors, except in an emergency, when you will use the nearest safe exit.
To learn more about what Phase 3A looks like, including what services are available on campus, you can view the detailed Phases Chart.