QUESTIONS
P.O. Box 631 Station A
Toronto, ON, M1K 5E9
Re-Entry Guidelines Checklist
Re-Entry Guidelines Checklist
The following checklist outlines essential items that you should know or have completed prior to arriving on campus. This checklist is applicable to all students and employees.
Note: Any requirements and guidance for re-entry is subject to change based on the evolving situation. Please continually check for updates to this checklist as revisions may be periodically made.
Checklist for Entry
2
Step by Step Process for Accessing Centennial College Campuses
DOCUMENTATION. Upload documentation to the Centennial Safety Watch App; EITHER:

Proof of full or partial vaccination; OR
Request for Exemption Form (medical or religion/creed).

PRE-SCREEN. Pass the COVID-19 pre-screening assessment on the Centennial Safety Watch App.
Those who are not fully vaccinated (i.e., those who are partially vaccinated or exempt based on medical or creed/creed grounds) must also:
NEGATIVE TEST. Provide proof of a negative COVID-19 test within 48 hours of entering campus. Rapid antigen tests or molecular polymerase chain reaction (PCR) tests are accepted by the College.
EDUCATIONAL MODULE. Provide proof of completing a COVID-19 educational module. Please see the Frequently Asked Questions (FAQ) page on Centennial website for details on how to complete.
3
Complete the COVID-19 Pre-Screening Assessment prior to arriving each day. This assessment must be completed every day that you attend campus activities, and you must display the email of completion to Security upon arrival at the entrance on campus. On-site assessments are available but may take longer for you to proceed through the entrance procedures.
4
If you do not pass the COVID-19 Pre-Screening Assessment or are experiencing any of the symptoms listed on the Toronto Public Health website, do not return to campus. Please refer to the Exposure Notification section for actions to take if you are presenting with symptoms.
5
Ensure that you have your myCard prior to arriving on campus as you will scan-in upon arriving at the entrance. If you have misplaced your myCard, please follow the instructions outlined in the myCard Information section to order a new card.
6
Note the entrance that you will go to upon arriving at campus. There are limited points of entry at each campus. There may be physically distanced line-ups upon arrival, so please arrive early to ensure ample time to make it to your destination.
Once on Campus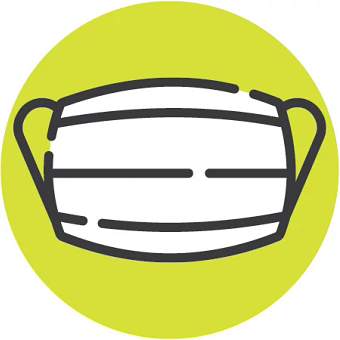 Be sure to wear a non-medical mask when inside campus facilities. Depending on the work and lab activities that you are engaging in, you may be required to wear additional PPE.
Adhere to a regular hand washing and/or hand sanitizing schedule, and ensure that you are extra vigilant with washing hands when working with shared equipment and tools.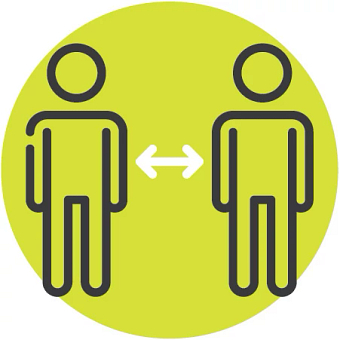 Ensure that you keep a minimum of 6 feet apart where possible. Additional personal protection equipment may be deemed necessary when appropriate physical distancing is not possible.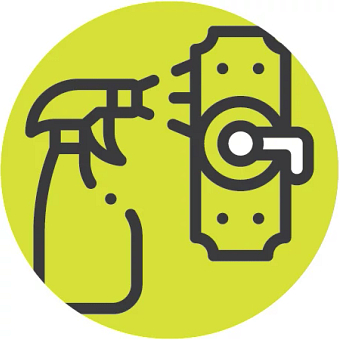 Please ensure that any areas where you have been working or sitting appropriately cleaned. Before you leave, please wipe down all surfaces with the provided disinfected for the next person.