How Getting Involved with the Student Association Helped My College Career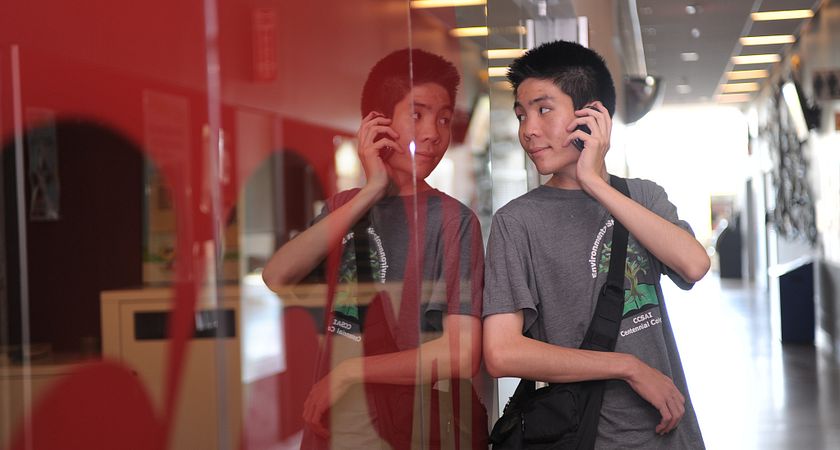 I can still remember my 1st day in school during orientation when I found out about the Centennial College Student Association Incorporated (CCSAI) – I aspired to be part of it. I have come a long way since that day. As a student leader, I was on the other side of the table now, spreading awareness to the students about their Student Association and providing services to them.
My role as a Campus Director for the Student Association is customer-oriented. Being on the frontline, I promoted the Student Associations' services to students and tailored it according to their needs. Having this customer focus has definitely helped me both in school and in my career. In Business Marketing we learnt that the Customer is the core of any business and working as Campus Director allowed me to put this into practical use. I learnt the importance of recognizing customer needs and preferences and providing quality services to them which in this case, were students. Similar to any other job, this role had duties and responsibilities like communicating with students, identifying and understanding their concerns and issues, and providing feedback to the Board. I also completed office hours, attended board meetings and training and also presented written reports at Annual General Meetings.
Another aspect of my job involved performing classroom visits and promoting events about the Student Association to the student body. This got me to come out of my shell and I interacted more with students, which I otherwise might not have done so. Working as a club liaison also gave me the opportunity to develop working relationships with both students and staff. This role helped me get better at planning, organizing and meeting multiple deadlines. I am proud to say I was able to juggle both full-time studies along with my Campus Director duties and still maintain top marketing student status. A highlight of my Campus Director days can be attributed to the College Student Alliance (CSA) Conference I attended in February 2011. I had the opportunity to meet Sami Jo Small Gold Medal-Winning Goalie with the Canadian Women's Olympic Hockey Team. She shared her experiences with us, and this motto of hers stuck with me, "In life, you don't always get to choose the role you play, but you do get to choose how you play it."
I am glad that I was able to enrich my student experience in Centennial by involving myself with student and school life and I am most of all grateful for making connections with the people I came across while in this role. I have come to understand how important relationships are and furthermore, how important it is to sustain and maintain them. I would encourage students to step up and take the initiative to be a student leader, you are bound to gain valuable skills and develop them in your college career. If you are a keener like I am, I would suggest checking out the Leadership Passport. Take advantage of your college resources, and strive for distinction!