Choosing the Right Program for...You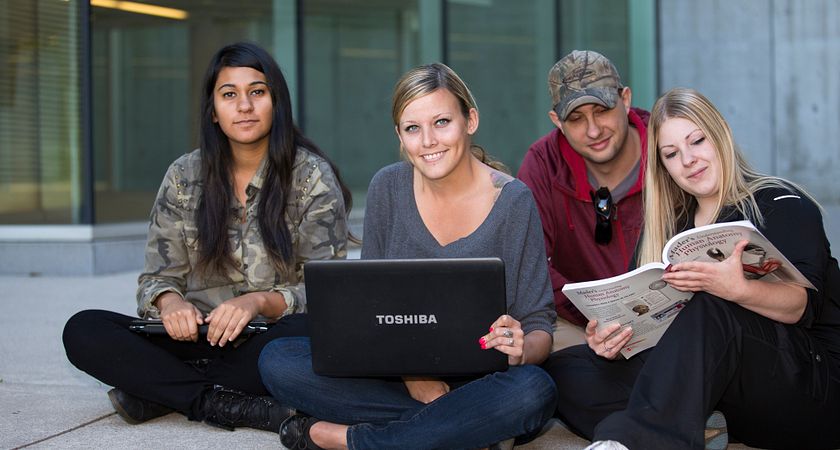 Back in high school, I had to know "what I want to be" so that my senior courses can be tailored to the credits required in college and university. I believe many youths are undecided when it comes to their careers. There are so many jobs that have yet to be created with technology rapidly advancing and job specialization. 
Do you really need to choose a career before choosing a program? This makes it harder for you to decide the right program, doesn't it? I find that some people work at jobs that does not necessarily relate to their diploma or degree. This is because some job positions do not need a specific diploma or degree. What is important is for you to have a postsecondary education. You can specialize in the future but for now, a certificate or diploma in the General Arts and Science program may be the fit for you.
Do consider other factors such as your strengths and interests. Everyone seems to keep saying to pursue your passion which is not such a bad thing. Where ever you end up, make sure you will like it there since work is your second home. Centennial provides career counseling and academic advising to help you build your career goals and choose the "right" program. As Josie mentioned, our school gives you access to personality tests such as the Myers-Briggs Type Indicator test as well as a useful website called Career Cruising. Both will help in your decision to finding a compatible program by matching your interests may they be based on your personality or the stability of the job.
It is all about the research. In addition to the help from Centennial, ask your peers who are studying or have graduate in the program of your interest. They can provide you with some inside information and a student's perspective. Just be aware that this is an opinion from another person and it is for you to decide ultimately which program is right for you.
Don't worry if you are already enrolled. Some credits may be honoured in another program and it is always good to learn different skills and knowledge. It is better to find your niche and take action now than regretting the chance lost later. Always remember that things do change --- the economy, the jobs themselves, and YOU!