Another Successful Competition Shows Our Students Mean Business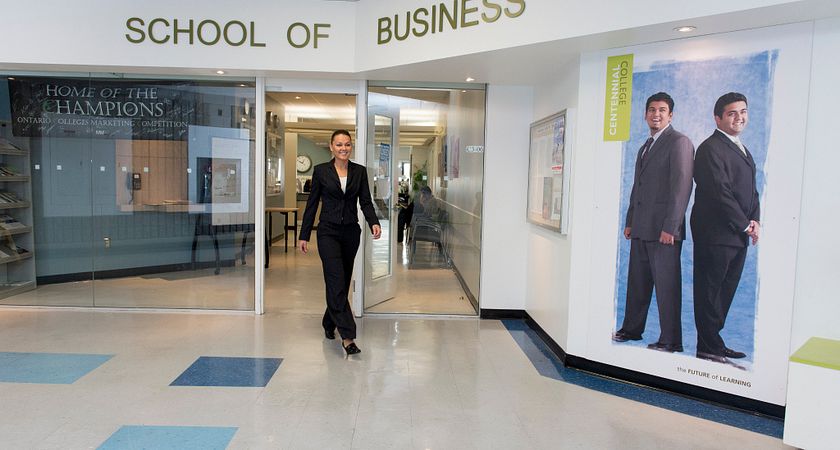 Centennial's School of Business students continue to excel at competitions, demonstrating their business acumen and ability to think globally. Two School of Business students, Rajender Sethi and Zainab Abdulla, competed in "The Global Enterprise", an online international business competition that ran from April 26 to May 17, 2012.
Ninety teams made up from 720 participants competed in this year's event, with representatives from 99 universities and colleges from 40 countries in North and South America, Europe, the United Kingdom, the Middle East, Africa, Asia and more.

Each team was required to write a six-page business concept proposal for a profitable product or service that links developed and developing countries for mutual benefit. In addition, each participant had to submit a one-page journal documenting their experience and insights. The judges marked the teams on the quality of their business idea, research, analysis and thinking, and the presentation of the report. Judges also looked for evidence of teamwork and the team's ability to manage diversity.

Contestants enrol as singles or in pairs to compete on multinational teams of eight. The teams communicated using interactive technology on the web, drawing on the cultures, world views, skills and perspectives of the diverse members of their team. Rajender and Zainab were on the EcoSolution Team, which proposed a solution to Nigeria's electronic waste disposal problem.

To develop their business concept, the EcoSolution team conducted sessions over Skype, a software application that allows users to link through voice and video over the Internet. During their first Skype meeting, Rajender noticed that everyone was drinking coffee or tea and eating cookies. After that realization, the team began each meeting describing a cookie from their country and how it tasted.

On June 12, the awards from The Global Enterprise competition were announced in New Zealand's parliament. We are delighted to say that the EcoSolution team placed in two of the competition's five award categories, with their team member from Colombia taking first place in the Journal category, and the overall team placing seventh in the Report Writing category. In addition, the combined marks of the EcoSolution team placed them fourth overall in the competition.

Thanks to School of Business Professors Prem Verma, Edmund DelSol and Mike Sullivan, who helped the students prepare for the competition. Our business students will compete next in the Ontario Colleges Marketing Competition being hosted by our College in November 2012. Watch for more news on this event coming soon!