Why I Chose to Study Nursing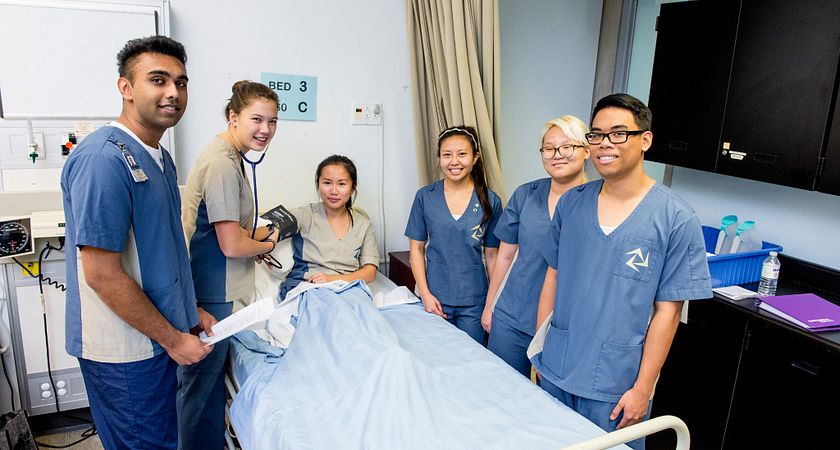 After tirelessly working for 28 years, I was faced with the difficulty of losing my job twice and then only to realize I had to explore a career change and a life change.
I had to reflect on my career path and the choices I made, discovering one common theme about myself that stood out; and that was "making a difference & helping others" whether I was a receptionist, customer service rep, legal mediator, or tour manager' I wanted to make a difference in the lives of others. I rediscovered that seeing hope and encouragement in others, made a huge impact on my life.
Nursing was never on my list of careers. As a little girl, I never played the role of a nurse with my toys, I never day dreamed about working in health care nor did I ever take any courses in sciences. I was always a people person, a go-getter type, and a communicator; that is why my career choices were always in the public arenas.
On January 12, 2010, I remember it was during one of my soul searching moments, I watched the horrific and tragic news coverage of the earthquake in Haiti. I watched tens of thousands of people injured, homeless, stranded, and dead as a result of the quake. Not that this was the first world disaster I had seen but somehow this was the one that made a huge impact on my heart. Oh how I wanted to jump on a plane and help care for, feed, and console those in agony. I wanted to cradle those babies who had lost their parents, I wanted to hold the hand of those in need of medical attention, but I knew that would not be enough. I knew it would not be enough because I did not have the skills to care for those who needed it the most.
I discovered that it was my time to study nursing. It was my time to consolidate my people skills, communication skills, and my compassion for others; it was my time to learn the skills that would compliment my personality. I wanted to study nursing so I could reach out and provide compassionate health care to those who need it the most.
I've never been the sort of person who "wished" they could do or be something, but I'd rather go out and make it happen. I'm the kind of girl that cries watching a good ending to a movie; I even cried at the end of beauty and the beast. I thrive in seeing the light at the end of the tunnel, the hero prevail over the villain, or the happily ever after.
And so, the next chapter of my life is to be a global medic nurse and reach out to those in crisis and make a difference in someone's life. This is why I chose to study nursing.
twitter @angelsdreams101