Making Centennial College Your Home Away From Home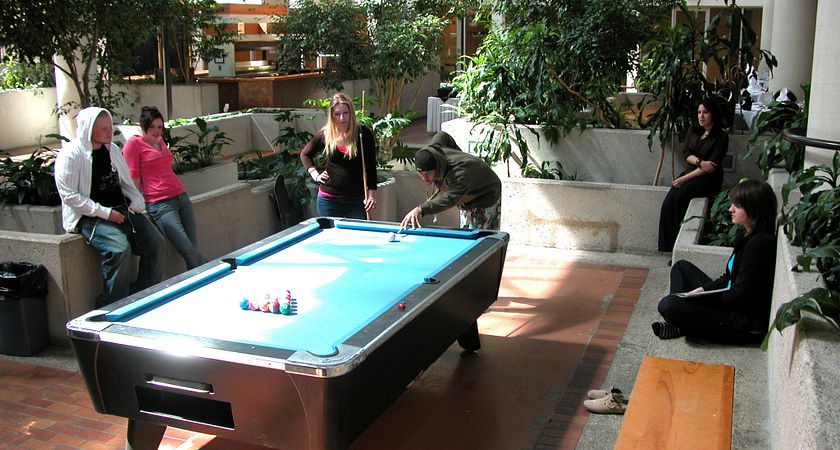 Whether you live on campus, somewhere nearby, or like me make an one hour trip to school, we spend more time at school than we do almost anywhere else. 
Read on to discover how you can change a campus into a home away from home. 


It has been said that friends are the family that we choose for ourselves, with that in mind it is important that we surround ourselves with the right kind of people during our college career. While I was at Centennial, I had two friends that kept me going during some of the most difficult days. They were kind, genuine and uplifting whenever I needed encouragement. Having true friends that can motivate you during hard times is truly priceless. When you choose your friends look for those individuals that have positive qualities in which you can build a strong relationship.
Explore places around campus that make you feel comfortable. Try different places and come up with your own list of "campus favorites". Having a favorite place to eat, or study can help you establish roots on campus. It is also important to find a quiet place (a little nook) or corner that is tucked away from the crowd on the days that you need to be alone. 
Involve your Family:If you call home often or share stories at the dinner table, having conversations about school with your family can help make you feel like you are not going through the experience alone. It also helps your family to feel like they are on the journey with you. Talking to my family really helped me to express myself and get a different perspective when I needed advice. Their love and support fueled my drive to achieve things I didn't know were possible.  
Be a part of Something: When you share a campus with hundreds of other students, it can be easy to feel "lost in the crowd". Joining a club or volunteering at school will help you feel connected to the school in a bigger way. Joining clubs also opens the door for you to meet other like-minded people and make new friends! myCentennial is a great way to keep up on what's happening at school, being "in the know" can help take away the overwhelming feeling of being a little fish in a big pond. Also reading the blog is a great way to get insight on the different issues that you may have at school. If you are dealing with extreme homesickness over a long period of time, remember that you are not alone. Each campus has a counselling center that is fully accessible for all students, there you can make an appointment and begin personal counselling with the experienced counsellors. They can give you the support you need to make it through this difficult transition period.
The most important thing about creating a home away from home at Centennial is opening up your heart to the experience of a lifetime.