The Scoop on Nursing Clinical Requirements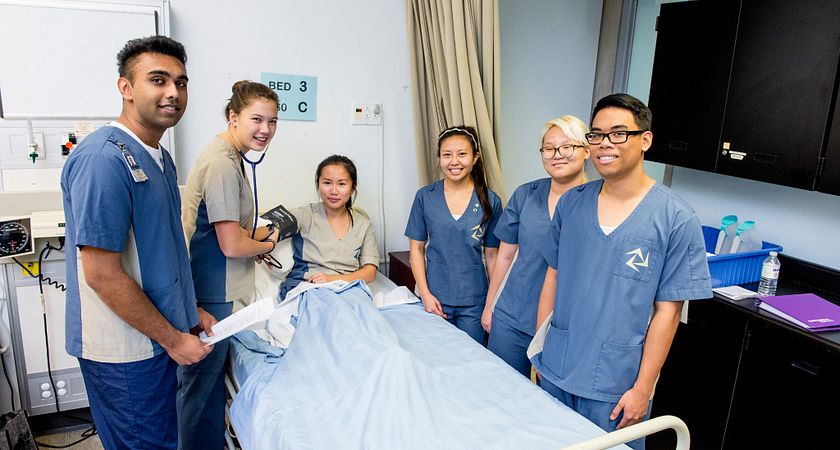 Hi Everyone,

I'm very excited to be back blogging and I will be blogging once a month on various Health Sciences (Nursing) topics.

I get a lot of emails and inquiries about clinical requirements so I wanted to address this topic, since the deadline for clinical requirements is the end of November (for those starting or continuing clinical in January)
So let me break it down for new and returning students.

Please note: The views expressed in this post are my own. For further details, please refer to the School of Community and Health Studies website.

1.  Police Check:
If you live in the GTA it takes up to 4 months to get your police check processed, so don't procrastinate getting your police check completed.  Head up to the Health Sciences office in room 352, and get your police check completed, signed and witnessed; so you can mail that in as soon as possible.  There are a lot of students who miss the opportunity to start clinical placement on time because they are waiting for their police check to be returned.  If you are in the full time program, your clinical placement is in Semester 2;  get your police check in ASAP.  If you are starting the flexible program you won't start your clinical placement
until you're in Semester 2B (your 4th semester) but you still want to have this done ASAP.

Also, please be advised that your police check MUST be completed annually and cannot expire while
you are in clinical.  If your police check is going to expire while you are in clinical, you may not be able to continue your clinical placement.  For more information, please speak with the Health Sciences Clinical Officer, Michelle Wray or the coordinator, Pat Brown if you are concerned about your police check.

2.. Immunizations:
Take the clinical forms to your doctor so he/she can get started as soon as possible. The first
step will be your complete blood work, which will determine which immunizations you will need to have done.  Some immunizations like Hepatitis B may be up to 3 doses/injections, so make sure you start asap.  Some times this process takes several trips to your doctor, so the sooner you can get this done it will work to your benefit especially when you have classes, tests, assignments and home life to manage.

3.  First Aid & CPR:
If you can complete the first aid and CPR courses before you start classes, then you will have another big requirement completed.  If you can't, then try to designate a weekend to get this done at your earliest.  Make sure that you choose an accredited course as this is an essential skill used in a crisis situation.  There is a list of accredited trainers in the nursing handbook.  CPR recertification must be completed annually.

4. Mask Fitting:
The Health Sciences Office will schedule you for your mask fitting, just ensure you have completed the proper form and bring with you to your appointment.  These forms are available in your package, or in your nursing handbook, or can be printed from the college website, or is available in person at the Health Sciences office.

5. Clinical Clearance:
Once you have all your requirements completed, you will have to make an appointment with the Requisite Nurse (Paramed). Please make sure you make this appointment before the deadline.  It is important that you photocopy all of your original documents, and bring the originals and photocopies with you to  your appointment as Paramed will keep the copies and give you back your originals.

Finally the following clinical pacement requirements are due annually: Police Check, Flu Shot, TB one step, and CPR recertification.

As much as Health Sciences sends out reminders, it is your responsibility to make sure your annual requirements are completed and current. If these requirements are not completed, it could potentially
prevent you from starting or continuing your clinical placement.
Start your clinical requirements as soon as possible!! Don't delay what you can start today.

If you have any questions or comments, I would be happy to hear from you.  I will be blogging once a month on the top nursing topics and tips.