'Walk A Mile In Her Shoes' harder than it looks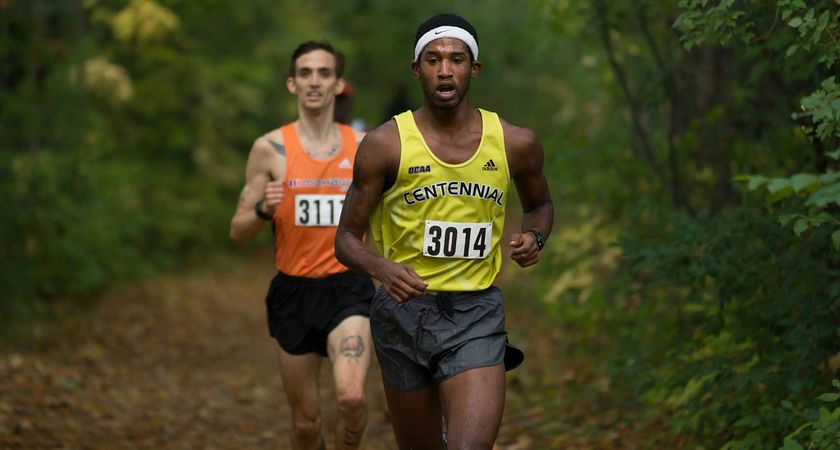 Centennial's White Ribbon Campaign 2012 to end men's violence against women concluded on a high note on Wednesday, December 5 with a challenge to the men of Progress Campus to "Walk A Mile In Her Shoes."
 The event conveys a message about men's role in ending violence against women, an issue that is inextricably tied to society's strict gender roles and expectations of men.

By wearing women's shoes and acting in solidarity with women, concerned men wish to show that they will do whatever it takes to make this a safer world for girls and women. A city-wide event took place on September 27 when men in mostly red pumps walked a one-mile route through Toronto's downtown core to help raise awareness and funds for the White Ribbon Campaign.
At Centennial, male students, staff members and CCSAI representatives wore borrowed women's shoes and walked from the Student Centre throughout the campus indoors to spread the word about ending violence aimed at women. A group of Police Foundations students - who are always ready and willing to participate for a good cause - led the group, along with CCSAI President Jay Patel.

The good-natured team of about 20 men went on a longer trek than prescribed, with unscheduled stops at the HR department and Police Foundations faculty offices along the way. There were plenty of sore feet and big smiles by the end of the walk - which was mercifully shorter than one mile.
Participants were asked to donate $5 to raise funds for the White Ribbon Campaign. The awareness campaign was established by the late NDP leader and Toronto councillor Jack Layton, among other activists, and has now spread to more than 60 nations around the world.

It is estimated 51 per cent of Canadian women over the age of 16 have experienced at least one form of gender-based violence. Globally, approximately one billion women will experience violence in their lifetime.