The best way to decide if Centennial is for you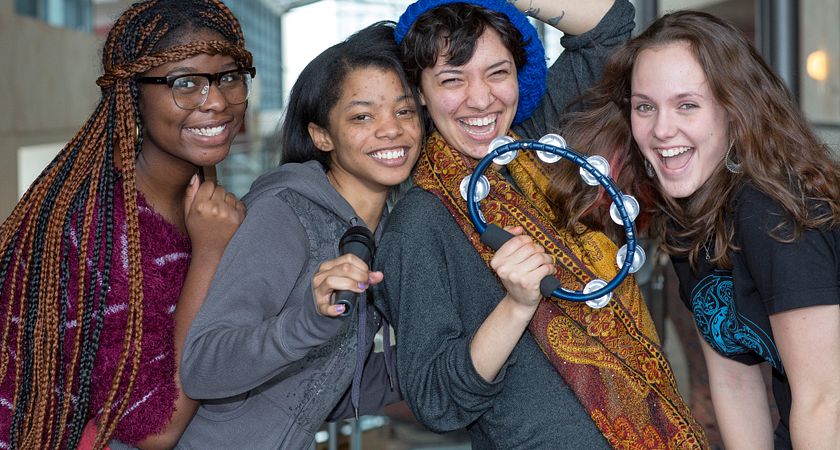 Searching for a postsecondary school can be frustrating. You want to get a higher education to stand out and have an edge against the competition. Education seems imperative now more than ever so you want to choose a school that can give you a competitive advantage.

You want a school with a safe environment and programs that promote diversity; with services and facilities that are available and up-to-date for your needs; with programs and courses that not only hone your skills and teach you something new but can give you experience and get you the career you want.

Everything and more can be found here at Centennial College. Continuously evolving, Centennial provides various support and services at each campus. Centennial fits each student's needs from a Second Career student to anyone starting off their first year. The college even made itself easily accessible for international students to study here in Canada.

Centennial boasts of its hands-on work and on-the-job experience for its students with apprenticeships, placements, internships and co-operative education.  Many professors have industry experience on their credentials and often share real-life examples and lessons during lectures. Furthermore, Centennial promotes global citizenship and volunteerism, both of which can help differentiate a student's positioning in the marketplace. The school's success rate is validated by the influential alumni it once nourished and the promising students in its roster.

Apart from providing the necessities and modern technologies for specific programs and the whole student body, Centennial College avidly watches for trends and changes in the job market to better reflect these issues into the school environment. Course requirements have been modified and program routes changed in light of the job market findings. For example, there has been a growing demand for entrepreneurship so Centennial opened the Centre of Entrepreneurship and started the Business Administration – Entrepreneurship program recently in September 2012.

What sets Centennial College apart even more favourably than any postsecondary institution is its leadership and implementation of the Signature Learning Experience. In the height of globalization and market convergence, students need to be prepared and to act on their personal and professional values to remain competitive while being good citizens of the world. These issues affect every person in the workforce so all students share a meaningful elective called Global Citizenship: From Social Analysis to Social Action (GNED 500). This concept continues on with future courses in your programs where you can build a portfolio that can be presented to potential employers.

Read this blog and other webpages for proof but see Centennial College for yourself and find out what it means to you. There is an open house in the middle of every semester as well as an orientation session, called Centennial Welcomes, prior to the start of a new semester. New and prospective students can feel free to visit Centennial and book a campus tour.