Centennial College Bookstore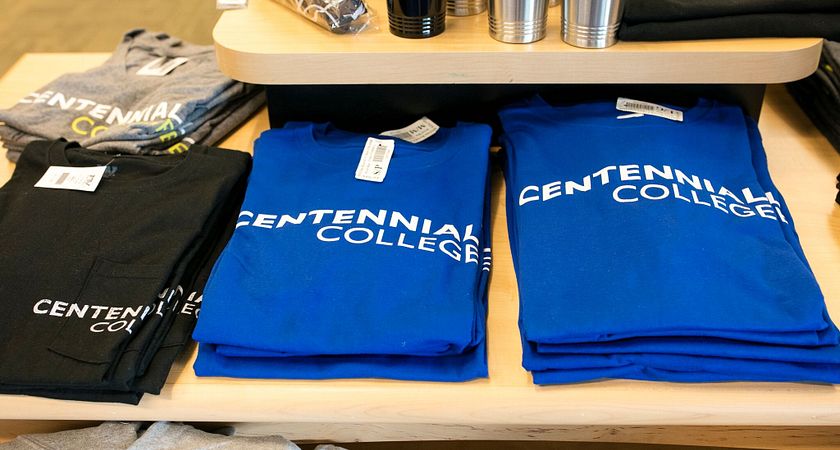 The Centennial College bookstore offers great services to the students all year long. Its wide variety of products makes it a one-stop shop for all your academic and athletic needs. 
Suppose you want to make an emergency stop to replace your broken USB, or just grab a last minute pen, pencil, or binder for your class. It just gives you that piece of mind knowing that the bookstore has your back. The bookstore has various sections that are designed to make it easy for students to shop around. Once you enter the bookstore, from Centennial apparel to a wide variety of student's accessories, and even some snacks to go, the choices are endless. Feel yourself lost in the bookstore? Not to worry. The staff members will always make sure to provide you the assistance you need.

Now let's talk about purchasing the books for your upcoming semester. After all, Centennial bookstore carries all your required books and it's within your reach.
Sometimes it is possible that your beloved book may not be available at the time of your purchase. In this case, the staff members will let you know as to when will it be available. For those of us who are budget conscious can also check if the required book is available in a 'USED' form. A used book carries an orange sticker on the side and its usually not plastic wrap. The bookstore has all your books in an organize and neat way. That means you can easily locate your required textbook in a designated section as long as you know the course number such as COMP100, ENG-253 etc. instead of going in circles just to find that one book.
Like any other major College or university, Centennial College has some great souvenir in many different forms for students and their loved ones. And who knows, a few years down the road, those items will always keep Centennial College in your sweet memories.

Feel free to pass by and explore your favorite section in the bookstore. You will be surprised how well organize, friendly and clean the place is.
Happy Holidays Everyone!!!