Continuing Education After Graduation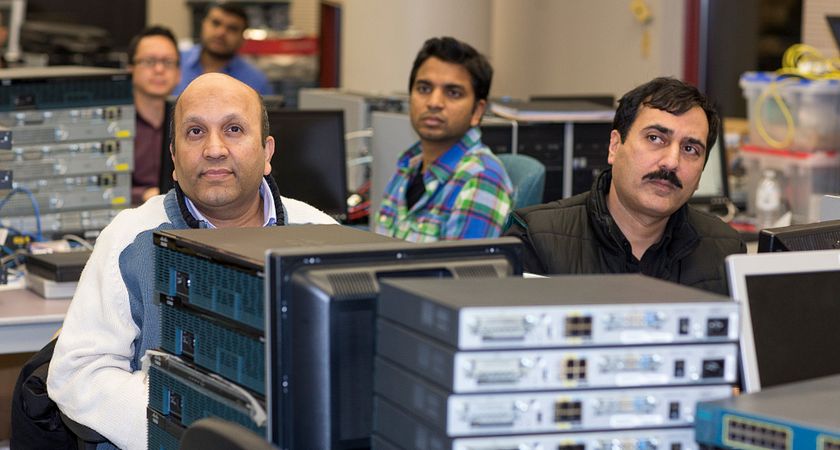 Time is flying by and that means that graduation is once again just within arm's reach and the competition for job and internship placements is on the rise.
I've spent quite a bit of time strategizing what my next move would be in order to set myself apart from the thousands of students who will be graduating next year and while it seems to be a daunting thought to consider, it seems as though extra education is in my near future after graduation. 
While searching for various internships and volunteer opportunities, I noticed that there were many skills that I'd like to have and that employers are looking for (and would be in my best interest to acquire) if I wanted to move up the career ladder and establish my worth within the organization who I become employed with.
Continuing education was never an option for me a year ago, however, is a popular decision amongst graduating students today. I recently came across this quote written by Henry Ford, founder of Ford Motor Company, which reflects my philosophy on learning and my decision for wanting to continue with my education.
"Anyone who stops learning is old, whether at twenty or eighty. Anyone who keeps learning stays young. The greatest thing in life is to keep your mind young"
Of course, I had other alternate plan as to how my post-education journey would pan out for me, but of course, things change due to different circumstances and it's always good to have a plan B, C thru Z. I had many options available to me such as; spending 2 – 3 years at a University to acquire a Business Degree, spending a year getting experience in my field as an intern, or obtaining a graduate certificate and it looks like I'll be attending Centennial College once again. I'd been debating on whether I wanted to do this program and I've decided to register for the one year public relations and communications post graduate certificate program to supplement my 3 year marketing diploma.
The benefits are endless with this combination and employers are once again, looking for those individuals with a variety of skills to accommodate different situations and even departments. If you're unsure of what you may want to do after graduation, or if you want to continue to learn,consider continuing your education in a related field.
Until next time,
 - Kd