Benefits of Online Networking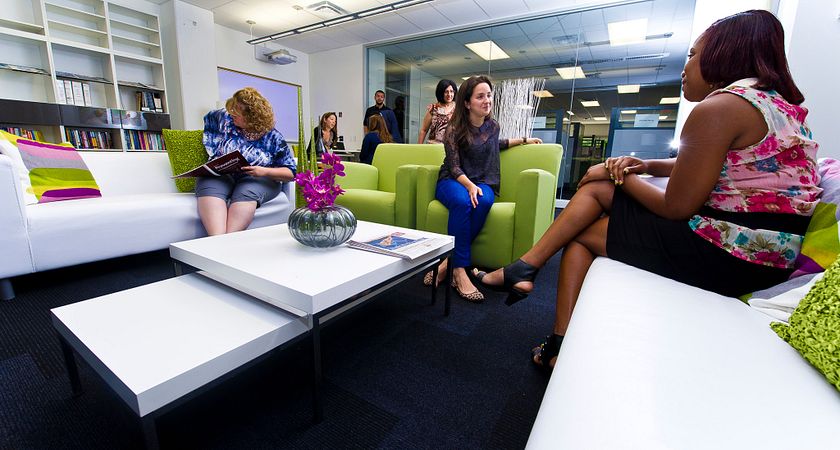 Networking is an important tool in which people share their knowledge and build professional relationships. With technological advancements, many traditional methods of communication are expanding through other channels, namely the online universe where Social Media quickly gained popularity. An essential networking website is LinkedIn, with a rapidly growing membership rate from students and recent graduates and an enormous network of 161 million registered users since March 2012.

Similar to traditional networking, online networking is about making connections and showing your accomplishments and not so much asking for a job offer. However, networking can lead to referrals and recommendations which can land you that dream job. The 80/20 principle of the job market states that 20% of jobs are advertised while 80% are hidden. This makes networking all the more worthy of your time with additional benefits of being connected online:

Building a Brand
What better way to get noticed by recruiters, potential employers and other people of importance than to showcase your assets in the Worldwide Web. A LinkedIn profile is a portfolio of your talents and accomplishments and therefore should be viewable by others with some restrictions. Be careful to post sensitive information such as your address but don't shy away from listing your experiences.

Ease of networking
One of the benefits of online networking is the ease of connecting---by this I don't mean the comfort of not having to worry about your appearance and body language. You can introduce yourself directly to a person that does not know you using the inbox messaging tool. Online networking works better in situations when a networking event is not available or the person of your interest is out of reach for an in-person meeting. Traditional networking is very important and still widely used. I recommend meeting a person face-to-face before adding him or her on LinkedIn.

Finding a Mentor
This concept ties with the ease of point of contact since there is an abundant list of people to link with. Depending on what type of mentorship you are looking for, you can find professionals in your field from around the world and only engage in online communication. With a diverse pool of possible mentors, there is a higher chance in acquiring one online than in-person. However, make sure to have a meaningful connection and make the mentor's time worthy of your attention.

Be in The Know
Go where the action is. Jobs, businesses, recruiters and your peers are connected in the online world. You have to at least be in pace with them if not already ahead. There is much knowledge shared in forums and groups found in LinkedIn where you can learn and participate to attract good publicity for yourself. Similar to reading trade magazines and tuning on the news, active conversations can inform you but also engage you with current trends and opportunities. You get to listen to opinions of professionals but also interact with these people.

Stay Connected
Ever had a past employer you want to get a hold of for reference? Or an old friend you want to catch up with? Keeping in touch is easier and faster with technology and the Internet. You can find past and present friends and co-workers and keep them within your network. Make sure to keep your online presence active and up-to-date. Your information on your profile should be updated and current. Post news and status updates and occasionally engaging with your network of professionals such as liking their posts.