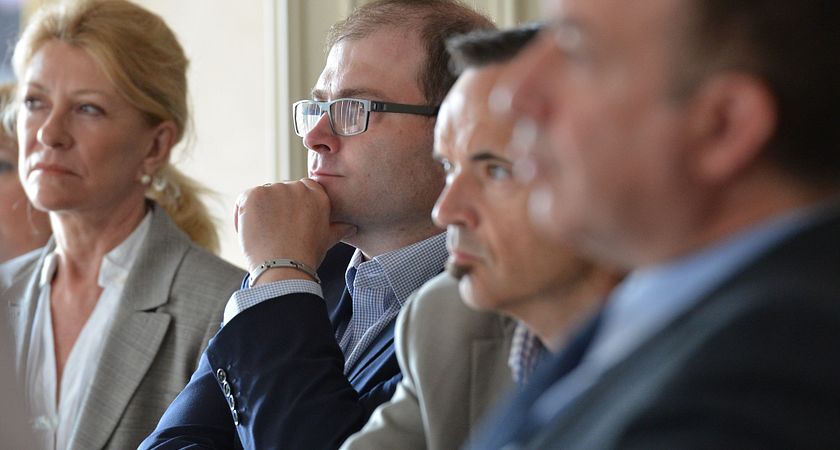 NO MORE PAPER FORMS! GO GREEN!!!
We are pleased to inform all that we have almost fully automated the registration process for OCMC, 2012.  We believe that the change will be a significant time saver for you, and provide you with an easily accessible and always-available online repository for your school's participants' information.
Ø  This is new; will we know how to use it?
No worries, this is only a 'heads-up' email to let you know that changes are coming.  We have already tested the system and are making a few final cosmetic changes.  Once these are done, we will send you a more formal guide with screen shots and step-by-step instructions.
Ø  Have you changed anything in the registration process?
Not really.  We have simply automated the registration process, with a bit of streamlining.  It is pretty much the same OCMC registration you are used to.  Now we just have a lot of happier trees to cheer us on!  Go teams! Go Green!  Hear, hear?!
Ø  And there will be no "please reenter your data," or "cannot edit this entry" surprises right?
Correct!  You can enter and save data as you get it so that you don't have to face a major data entry crunch.  Whatever you enter is editable until you submit your school's completed entry with payment.  (We will process any subsequent changes via the support email due to the reservations and payments implications.)
Ø  OK, when?
We plan to rollout a fully-enabled registration system on June 30th. This will be followed by test driving the Website, which we aim to launch shortly. That way you will have a lot of time to enter your school's data before hand. You could then register in due time (the beginning of Fall Semester).
Ø  But will I have copies for my records?
Of course!  All the information you submit will be printable on demand, at your choice.  We have also designed the system to send confirming emails to the schools' representatives.
Ø  So…, what do you mean by "almost"?
We have retained the Pay-By-Cheque (PBC) option = snail mail = manual world!  This option is intended to respect the practices of institutions that must use this method.  However, please note that there will be a cut-off date for PBC registrations, to ensure all cheques are cleared ahead of the competition.  If you plan to use that option, be prepared to complete and submit your registration promptly.
There's more to come; we invite you to join us as partners in shaping a greener OCMC!