How Centennial is making a difference with the Signature Learning Experience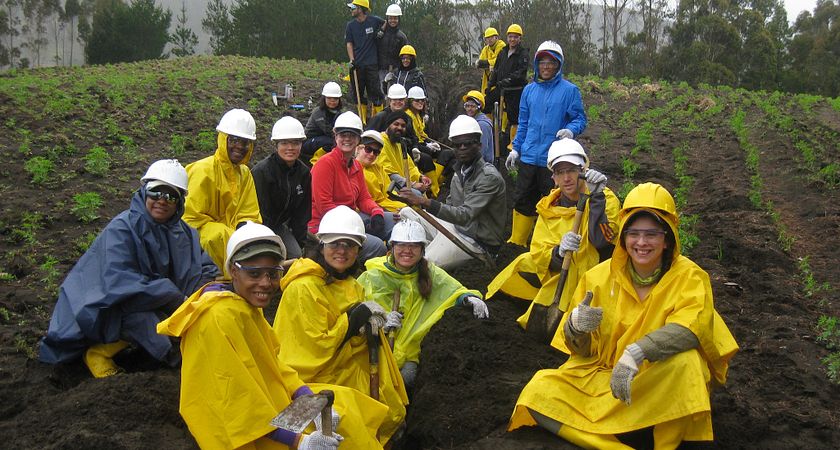 Other colleges accept you, teach you then send you off into the world to fend for yourself. At Centennial College, they believe in giving their students a well-rounded education, one that will assist them in getting that job or get to the next step in their lives and careers.
The Signature Learning Experience (S.L.E) is Centennial College's hope for each student graduating to stand above the rest--to rise above all the other graduates with something a little extra on their resume and to sow the seed of global change within each student to, not only do better for themselves but for the world. The Signature Learning Experience is a Centennial College promise to give each student tools and skills that go beyond the classroom and often times Toronto and Canada.

This approach brings together Global Citizenship, Social Justice and Equity. Not only does Centennial believe in expanding one's horizon and helping others, their Signature Learning Experiences are deeply entrenched in the BE THE CHANGE movement and philosophy. In making each student a Global Citizen, Centennial College has GCELE trips to different countries as a part of a whole initiative bringing participants in contact with different leaders in different communities across the world to learn and make a difference in the process.

In addition, Centennial College has the Leadership Passport, the only college that add Leadership experience to one's transcript at graduation. The Leadership Passport encourages volunteerism, team work, workshops and many other components to instill in the participants the ability to be a productive and knowledgeable leader within one's life and/or career.

Find out more about Centennial College's Signature Learning Experience.