Nicholas Maharaj Police Foundation Student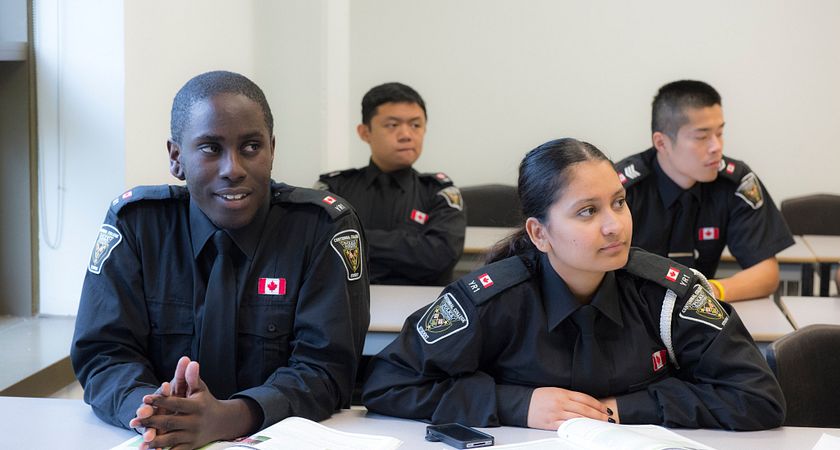 1.Tell us something interesting about yourself?
I spend most of my time online using social media sites such as Facebook, Twitter and WebDoc to enforce the Toronto Crime Stoppers program. The reason being is because I believe that if more people were educated in the anonymous program, it can prevent more crimes and save more lives. I have been awarded by Crime Stoppers, 2011 student of the year.

2. Why did you choose Centennial College
I chose Centennial College because I heard many great things about the Centennial community and the students that go here. I have a lot of friends that also go here.

3. What is your favourite part about your program?
The most favourite part about my program, Police Foundations, is that it is a challenge. I love taking on challenges that are new and that can benefit me later down the road through success. Another favourite part is helping other students. I wear a uniform out of respect when I am here on campus and I am willing to help any student who is looking for help at any time.

4. What is your impression of college life so far? Is it what you expected?
My impression of college life so far is overwhelming with the work load, but it obviously depends on what program you are in. It is what I expected it to be. I've trained this far to be where I am and will continue to grow myself here in this college to prepare myself for the real world one day.

5. What is your favourite place to hang out on campus?
My favourite place to hang out would probably be in the Silent Room! The reason is because it's very quiet and I'm a busy person. I spend most of my time here when I'm on break because I feel comfortable and it motivates me to do more work than I ever do at home!

6. What is one tip that you would share with a new student?
I want to share one tip with you that I recently shared with a new student who was having a hard time adapting to the Centennial community. He is an international student who had no clue of what opportunities Centennial College had. He stopped me on campus one day and he told me that he doesn't know where to go or what do to. I took him on a tour of the entire campus and at the end he ended up signing up for the gym.

7. What would you like to do after graduation?
After graduation, I would love to continue volunteering in the community and working alongside with the police force. I hopefully one day to pursue my dreams as a police constable working with the Toronto Police Services or the Ontario Provincial Police Services.