How to properly write a cover letter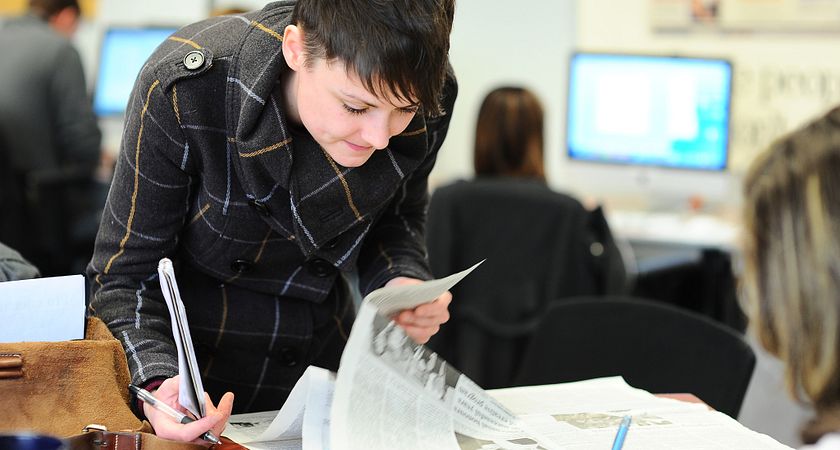 Need a sidekick for your resume? Write a cover letter. Yes, that's two words as people mistaken it as "cover letter."  A cover letter is a document that introduces the potential employer to your resume. It is not supposed to be a repetition of your resume but an enhancer of your job application.
Similar to the resume, the cover letter must be tailored to the job you are applying to. This goes beyond filling in the correct contact person's information and changing the date. Match the job requirements and responsibilities to your experience and start writing. Whether you are applying through a company's website or by e-mail, there is a format and content structure that you should follow to properly write a cover letter. Complete due diligence and ask for advice and do your research but keep in mind not to plagiarize --- both the content and the structure of the cover letter samples.

The basic set up of a cover letter will include your name and contact information first, followed by the date that you will submit the cover letter. Then, you will add the recruiter's name, position, company name, and address. Finally, your content comes in starting with a salutation and a few paragraphs followed by a closing and your name. To better visualize this concept, you can grab a printed sample at the Career Services and Co-op Department or view cover letter samples here and also here.
The Content
An area of focus that I want to expand more is the body of the letter. The technical details of formatting the cover letter is easier to complete but writing a creative and attention-grabbing letter is a harder task. Remember your audience: the company you are applying to. Emphasize your skills, knowledge and experiences in comparison to the job description and sell your brand to the recruiter. With this in mind, build interest and tell why you want to work for that particular company. This is best explained in the AIDA format:
ATTENTION:  State why you are writing this letter. Add the position you are targeting and mention the source of the job posting.
INTEREST: This is the paragraph to match your assets with the job qualifications and possibly the responsibilities as well. Don't just brag about your skills but mention your accomplishments and tie these on how you can help the company you are applying to.
DESIRE: Express your passion for the job position and the company. Through your writing, you can add something that you learned about the company from your research to show more interest in your application.
ACTION: Also referred to as assertiveness, this last paragraph closes the body of your letter with a call-to-action for the recruiter to take your application to the next step of the hiring process. Politely insist on an interview and add your contact information again for ease and convenience for the reader.
Dos and Don'ts
Additional tips on writing a good cover letter and things to avoid:
Be concise. Put a lot of effort and thought into your words and style of writing but do not lengthen your letter more than necessary.
With the above point in mind, keep your cover letter to one page. Simplicity can be a very powerful thing.
Personalize your cover letter. Even with a structure like AIDA, make sure to customize your letter to the job posting and the company you are applying to.
Avoid using "I" multiple times. Since I was little, I was taught not to start a sentence with "I" three times in a row. Even if "I" is not used at the beginning, it is easy to describe your skills using "I." Find a replacement, may it be another phrase or a different wording in your sentence.
Write to a person. Do NOT add "To Whom This May Concern" and other generic salutations. Show the company that you can be resourceful and ask for the appropriate contact. If this is not possible, double-check the job posting for the particular group to write to. This generic group might be the Human Resources department of the company.
Your contact information at the beginning of the cover letter can be the letterhead. You don't need to align it to the left like the recruiter's information. Use the same format for your name, address, phone, and e-mail from your resume for your cover letter. This will add consistency and strengthen your cover letter.
Proofread. A lot. Ask at least one person to proofread and give feedback on your writing. Make sure there are no spelling or grammatical errors.
Use white space appropriately. Add paragraph line spacing where necessary to separate sections.
Borrow some resources from our school's library --- scroll down to the
"
Print: Cover Letters
"
at the end of the page. Professional help is available through
Centennial's Career Services and Co-operative Education Department.