The Importance of Communicating with your Instructors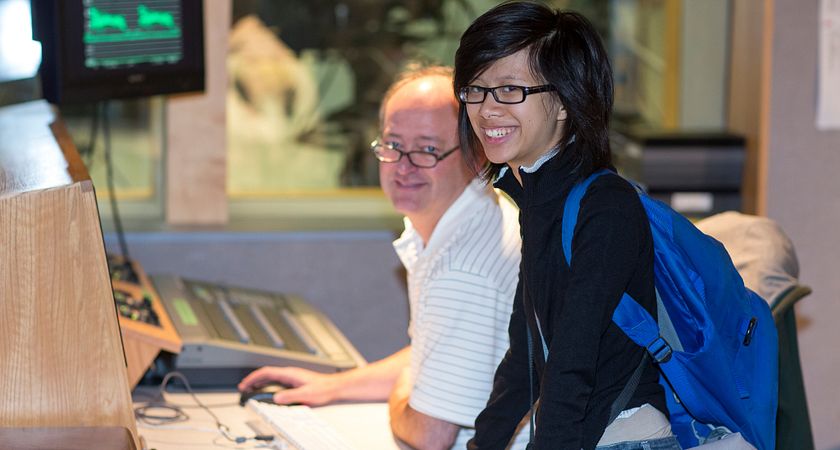 In high school we are used to our teachers. We know their names, we know whether we like them or not, and for the most part, we know that they will be there to answer any questions we may have. Move forward to university and this is no longer the case, depending on the size of your class. Suddenly you become a little fish in a big pond and you're lucky if your professor even knows your name, let alone how you feel about the way he or she teaches. It's easy to get lost, and even more easy to get confused if there is no one you can go to with questions. That's why in college it's important to have constant communication with your instructors. Their primary job is to teach you, yes, but they also want to help you. 

Luckily in college, classroom sizes are much smaller so you have a greater chance of getting one-on-one time with your instructor. The reason it is so important to keep communication lines open is because these are the people that are going to help you with your future. They can help you network within your industry, possibly find you an internship if needed, and in general root for you to succeed. I've started to already think of my professors more as colleagues rather than the stereotypical (and sometimes awkward) "student-teacher dynamic". Of course, that's not to say it is easy talking to your instructors. They can be intimidating, especially with all the knowledge they have about the specific industry they teach. As well, they can be busy people, often having several side projects on the go. But I find that they will put time aside to speak to you if you have any worries, concerns, or questions about your program. One of the biggest pluses is that they'll remember your face, even if you only talk to them one day for 15 minutes by giving yourself a quick introduction.

Bonus points will be if they remember you down the line for an opportunity (whether volunteer, a job, internship, etc.) that comes up. Communicating will help you in the long run because it'll give you knowledge about your profession, teach you how to talk to people who can often be intimidating, and give you a chance to speak to someone that has the type of job you may want in the future. Our instructors are out there for us, they are full of knowledge and it's important that we know how to talk to them...even if it does seem a little intimidating at first.
- Kiley