Tips to Marketing Students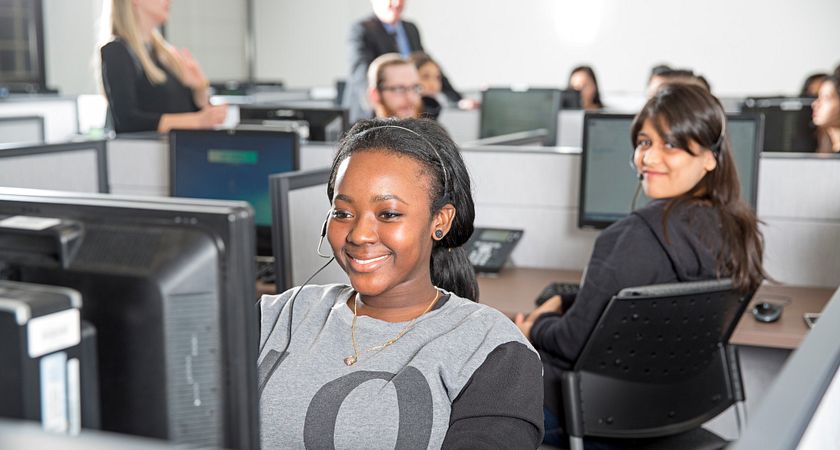 A career in marketing is exciting and can take different directions depending on your area of expertise. As a graduate from the 3 Year Business Administration – Marketing program, I gained knowledge in marketing, including marketing research, marketing communications like advertising and public relations, interactive marketing and brand management. To excel in this field, it is necessary to keep current with the industry and be up to date with trends.

Marketing students can take advantage of the resources at hand both in school and outside. Take time to attend marketing events to not only gain insights on what is relevant but also network with industry professionals. Talking with professors and industry professionals gives you career focus, and helps you find out what it takes to get to where they are and what you can do to improve your skills and experiences. Nowadays, it is necessary to have employability, so taking courses that are not offered in your program but related to your career can give you an edge in the job market. Moreover, joining an industry association like the Canadian Marketing Association (CMA) and attending industry conferences like IAB Canada's MIXX Conference also helps in providing you with resources and networking opportunities. The Centennial College Student Association Inc. (CCSAI) provides a list of clubs and joining a business club should help you in your networking efforts.

Of course, we know having relevant work experience helps you in securing a job so be on the lookout for internships which will give you skills and experience for your future career. Signing up on resource websites like Career Edge and Talent Egg gives you alerts on opportunities. Attending job fairs like the New Grad Career Expo and the City Career Expo can also help you get our foot in the door.

I personally gained immensely from being involved with the School of Business competitions so I would encourage marketing students to consider joining the Ontario Colleges Marketing Competition (OCMC), BDC and CMA competitions. Centennial College is hosting the OCMC this year, so be sure to check it out in November!