Winter driving continues to stress out Ontarians, says survey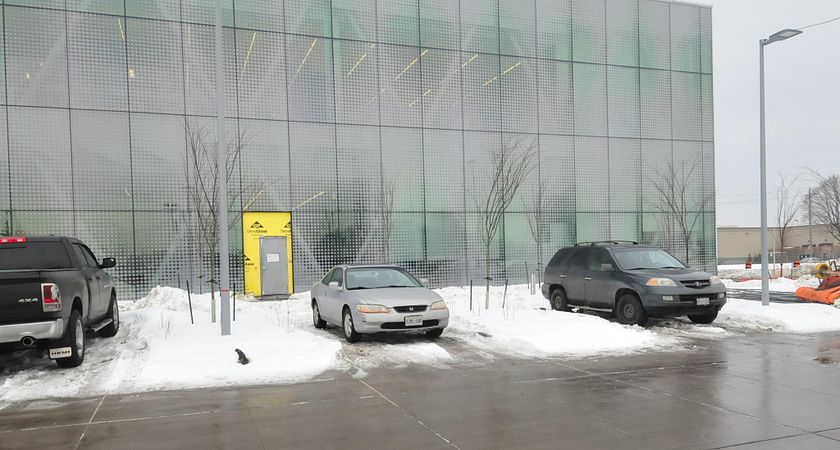 Ontario drivers have a love-hate relationship with snow tires: they love how they make winter driving so much safer yet they hate putting them on their cars, suggests a new survey commissioned for Centennial College's School of Transportation. Seventy-nine per cent of Ontarians who drive say snow tires create a safer winter driving experience, with 87 per cent correctly understanding that even all-wheel-drive vehicles need them. But only 53 per cent of drivers in the province install them on their own cars.

The usage rate of winter tires is similar between the sexes: 52 per cent of men versus 55 per cent of women. However, 47 per cent of women say they get nervous and stressed about driving in the winter while only 28 per cent of men admit they are uneasy driving in snow and ice.
Eastern Ontario drivers are the most likely to install winter tires, with 69 per cent installing them each year, by far the highest rate and perhaps influenced by the fact neighbouring Quebec is the only province to legally require drivers use winter tires.

"The vast majority of Ontario drivers know they should use winter tires but only half do so," says Stephen Leroux, Centennial College automotive professor. "This truly is a conundrum for all road users."

Other survey results include:
To avoid driving in snow, 43 per cent stayed home from work or school, 38 per cent cancelled a social engagement and 20 per cent missed a medical appointment;
40 per cent of male drivers strongly agree they are confident in their winter driving skills, compared with 16 per cent of women;
42 per cent of drivers whose personal income exceeds $100,000 a year are strongly confident in their driving skills;
44 per cent of drivers 18 to 34 say winter driving makes them stressed, dropping to 31 per cent for those 55-plus.
"In addition to installing four matching snow tires, Ontario drivers ought to have licensed mechanics ensure their cars are ready for winter," says Leroux. "This is a small price to pay for potentially saving your life and the lives of your passengers, not to mention other motorists."

Additional winter driving tips:
Batteries older than four years should be replaced before the frigid cold weather arrives;
Replace wiper blades after three years, top up washer fluid reservoir;
Change engine coolant after five years to ensure the best heater performance;
Pack an emergency kit, including food, and keep mobile phones charged.
Centennial College operates one of the largest transportation technology schools in Canada and is Canada's transportation training hub. Every year, more than 2,000 automotive apprentices complete their in-class training, educated by a faculty of highly skilled professionals recruited from the automotive industry to teach on the latest equipment and vehicles.

For program information, visit the School of Transportation.

About the Survey
From Nov. 15 to Nov. 16, 2013, Vision Critical conducted an online survey among 805 randomly selected adult Ontario residents with registered drivers licenses who are Angus Reid Forum panelists. The margin of error, which measures sampling variability, is +/- 3.4 per cent, 19 times out of 20.
SOURCE: Centennial College