2014 Centennial LeaderShape Institute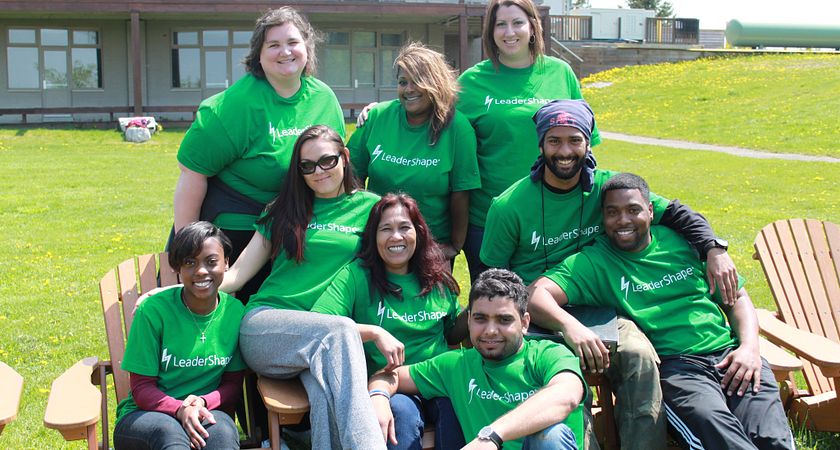 Dates and Location 

This years Centennial LeaderShape® Institute will be held at the Ontario Me to We Leadership Centre in Bethany, Ontario.

 Located on acres of private property, Me to We's Leadership Centre is a space ideal for social change and personal growth in a peaceful, yet focused setting.

The Leadership Centre creates a space where the LeaderShape® philosophy can flourish. Join the conference from Monday March 3, 2014 to Saturday March 8, 2014. 

Not to worry, LeaderShape® happens during reading week so you don't have to worry about missing any classes!

 What Students Need to Know Before Applying

In order to get the most out of the Centennial LeaderShape® Institute participants need to be able to commit to the following:


To attend and participate in each session of the Centennial LeaderShape® Institute. The program runs from approximately 8:00am until 10:00pm each day. 
 To refrain from the use of drugs or alcohol. 
To respect individual differences and the dignity of all people. 
To remain on the conference property at all times. 
To keep an open mind. 
How to Apply Eligibility 


Must be enrolled in a full-time program at Centennial College in the Winter 2014 semester. 
Must have a GPA of 2.5 or higher or permission from your academic advisor/coordinator. 

Cost
The Centennial LeaderShape® Institute is free for all selected participants. Housing, meals, transportation to and from the Progress Campus, and materials are sponsored by Centennial College's Student Life and International Education Departments.

Application Deadline

January 2, 2014

Application Process 

Students wishing to apply to attend the 2014 Centennial LeaderShape® Institute will need to do so on-line. When you click on the "APPLY NOW" link below you will be redirected to the Official LeaderShape® website where you will need to login using an existing account or by creating a new account. Once you have successfully logged in, you will be able to complete the application. Applicants will be notified regarding their application status, by email or phone, on or before Friday January 17, 2014.

 If selected to attend an in-person interview arrangements will be made at that time.

Interviews are scheduled to take place the week of January 27, 2014.

Apply Now


Contact Us
---
For more information, please contact LeaderShape@centennialcollege.ca