The Nursing Student Survival Guide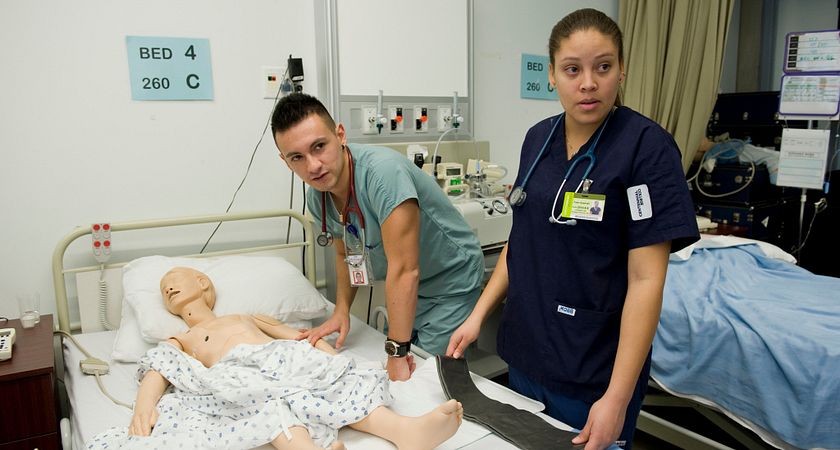 Whether you grew up always wanting to be a nurse, or woke up one morning deciding this was the career you wanted to pursue; the workload and challenges are all the same. After speaking with so many nursing students in first, or second semester, pre-grad, or graduates; the unanimous consensus is that the nursing program is very challenging but achievable. So if you want to be one of the students who achieve success; this survival guide is for you!
1.       Know your Program: It is so important to know what courses are in your semester. Print your course outlines become aware of what your learning outcomes are for the semester, assignment due dates, test dates and learning resources are important to know. This way you can determine how much time you will need to delegate to each course weekly.
2.       Cut, Cut, and Cut: All the extras that will distract and deter you from studying need to be cut out of your life for the duration of your program.  The reality is, if you are going to survive nursing you are going to have to concentrate your efforts to the program entirely.  This means if you are single, you may need to have a "see you later" party with your friends so they can understand that you don't have time for long chats, texts, tweets, or hanging outs until holidays or when the program is over. Now I'm not suggesting that you have no down time, but I am suggesting that you put most of your efforts into the program so you can survive it. If you are married, and or have children, you will definitely need to have a family meeting to discuss role responsibilities, chores, and study times so everyone is on the same page.
3.       Time Management:  Plan your days, absolutely everything needs to be planned in order to eliminate your stress.  It is very easy to feel overwhelmed and anxious especially when you have assignments, and tests coming at you in every direction. You will see a great improvement in your success and ability to manage your program when you plan your time and stick with it. Even though there are times when you have to juggle things around, stick with your time management and you will survive.
4.       Organization:Big calendars on the walls, agendas, calendar apps for your phone are all very important tools to keep you organized and remind you of upcoming due dates. Naturally time management and organization go together but organization comes before time management. Post it on your fridge, your agendas, your door, where ever you need to so you stay on top of your program and your life. This also means organize your binders with tabs that either separates your material by each week or each test. I section my binders now by test so I know that all the material under my first tab will be on my first test, etc.
5.       Communication:this one is the biggest for me because I need to know how and when things are happening so I am not caught off guard especially with changes in my timetable. Forward your mycentennialcollege email to your personal email so you can stay on top of emails on your smart phone. Subscribe to the college updates which are text to your phone so you are aware of any alerts or special advisory announcements.  Ultimately, know what's going on when it's going on!
6.       Nutrition:I'm learning this one now as well, but eating right, getting sleep, and some form of exercise is so important to your mental, physical, and spiritual health. Utilize the gym, the spa, yoga, or whatever you do to relax and unwind. It is very important to take some time for YOU! 
I hope this helps, and if you want to share your tips with me please comment below, so I can hear from you!
Wishing you all the best in your semester!