What I wish I knew in first semester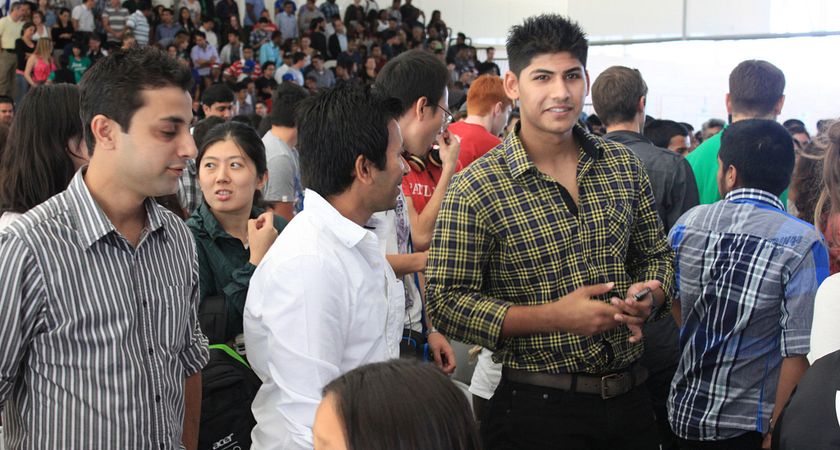 I have so many "could have done" and "should have done" things in my life, though not necessarily regrets. I would like to share some of them with you so that you can get a head start in your career path and in life. There are plenty of undertakings but need not be overwhelmed. Choose the ones that interests you and the ones that you need.

A strong memory that I wish I have done in my first semester was to compete in the Ontario Colleges' Marketing Competition. I found out about it right after the event and told myself that I will try out the following year. (Yes, I tried out and competed in the Quiz Bowl category.) To all the students: Find out what extra-curricular activities Centennial is offering for your program. There are competitions, conferences trips amongst others that are beneficial not only to your studies but also as an individual. What I noticed in my last semester in fall 2012 is an opportunity to become a GEO Guide. I was a Peer Mentor then which was similar in helping students with school life. If you are interested in gaining global experience, check out Centennial's Global Experience Office. If I was still a student, I would sign up for GEO Language and Culture Tours Abroad launching in summer 2013.

As I read job descriptions and narrow my interests, I am finally realizing what type of career in marketing I would like to pursue. I knew I had to get hands-on experience which includes volunteering in my field of studies. My accomplishments include co-op work terms but job requirements always ask for more. During my last semester, I realized that I should have started volunteering earlier. For those of you who would like a boost in your skill set and experience, I advise you to be active and start volunteering, especially to positions related to your field of studies. Your network gets bigger, regardless of the type of organization you join. Centennial is currently recruiting for volunteers for the Half the Sky Event on March 25th. Aside from extra-curricular activities, Centennial offers courses that will help students gain further knowledge and industry practice. Certain business students can register for the Industry Experience course which launched in winter 2013.

Centennial is helping all of its students to gain a competitive advantage that you cannot find in universities and other colleges. Make sure to benefit from what your school has to offer!