Centennial College visiting northern Ontario!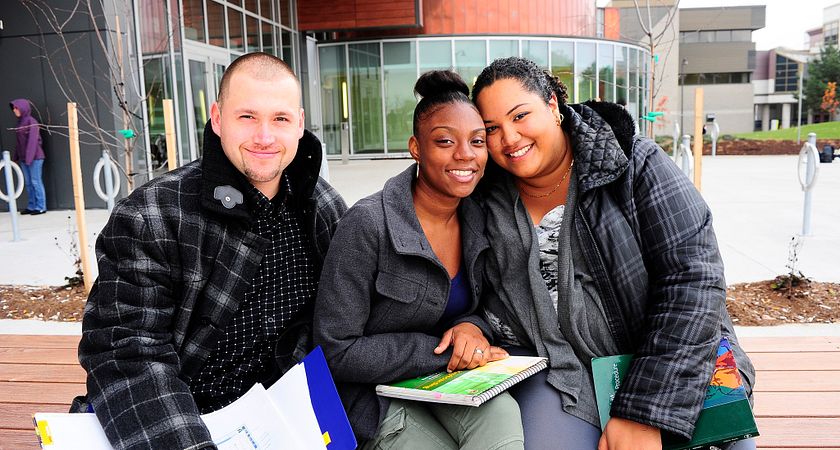 It's that time of year again! The leaves are changing, the weather is getting cooler and I'm busy packing my bags to head up north for the first two weeks of CIP! So what exactly is CIP you ask? Think of it as one stop shopping for all your post-secondary needs! Recruiters come together from all the different colleges around Ontario and join forces to help students make decisions about their futures. We know trying to decide which program to take, at which college can be an overwhelming experience and attending a CIP is a great way to make that process a little easier. Not only to you get face to face interactions with the reps, you also get books and material to help with your decision making process and of course a few freebies always help!..…anything from Bracelets, pens, locker mirrors and even T-shirts!

Look for me at the Centennial table on the following dates:

Monday September 30
Dryden High school
1:00pm-2:30pm

Tuesday October 1 
St. Thomas Acquinas High school
 9:00am-10:30am

Wednesday October 2 
Fort Frances High school
12:30pm-2:00pm

Thursday October 3 
Confederation College
12:20pm-2:00pm

Friday October 4
Marathon High school
9:00am-10:30am

Friday October 4
Michopicoten High school
1:00pm-2:30pm

Over the weekend I'll be taking in the sights of beautiful Sault Ste. Marie!
Back at it the following week:

Monday October 7 
Sault College
9:30am-11:00am

Monday October 7
Blind River High school
2:00-3:00pm

Tuesday October 8 
Espanola High school
10:00am-1:00pm

Tuesday October 8
Cambrian College
Barrydowne Campus
6:00pm-8:00pm

Wednesday October 9
Cambrian College
Barrydowne campus
9:00am-12:00pm

Thursday October 10 
Northern College
Porcupine Campus
 9:00-11:00am

Thursday October 10
Temiskaming High school
1:30pm-2:30pm

Friday October 11 
Canadore College
9:30am-11:00am

And finally back home for some turkey dinner with the family!