Why I Chose to Study Corporate Communications and Public Relations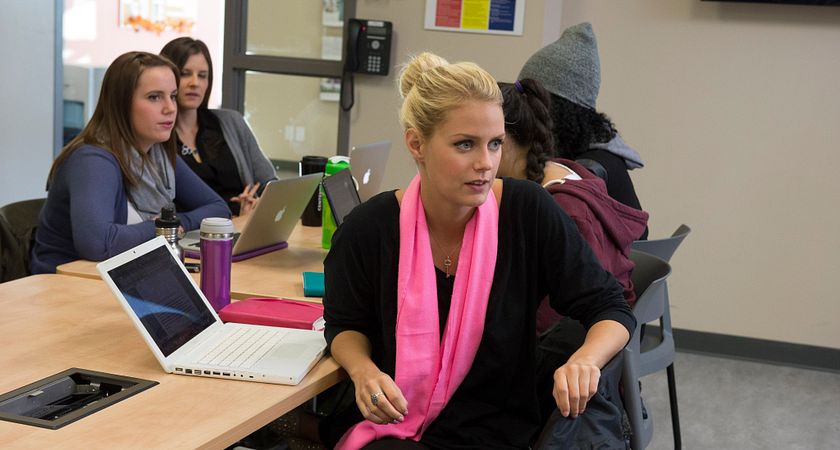 So why Public Relations (PR), why Centennial, why Canada? As a student who came here two months ago to study Public Relations – Corporate Communications I often hear these questions.

For those who decide on the path of an international student, selecting an institution to study is a painful journey through web sites and educational agencies to find that perfect match that will eventually land us into a dream job.

But here is a stumbling block: before the search of a school can even begin, one needs to figure out what the "dream job" is even like. It took me a good few years to get a clue of what I don't want and another few years of what I probably want. The benefit of taking time is that now I have a vivid picture of what my life should be like.

Deciding on the career I considered the fact that I was totally in love with writing, enjoyed organizing events, had experience in presentations and on top of that was totally reckless and scared to death of boring routine. Gradually I put the distorted pieces of passions and personal strengths together and realized public relations were a perfect fit.

A profession of a PR practitioner appears even a more attractive choice when taking into account today's fuss around new ways of communications. Everyone seems to be plugged in 24/7 and everyone needs to have a say. These facts put communicators in the ever-growing demand.

 After having an insight into what I want to study, I found Toronto the best place for it because of the three reasons.
 1) Canadian environment is a role model of efficiently working marketing relationships with old traditions in advertising and PR.
2) The education here is in English which is the language I have a good command of.
3) Toronto is a multicultural environment, much richer from what I ever experienced. Multiculturalism is a crucial factor in forming the flexibility of mind of a PR manager-to-be.

 Centennial was the first college I saw when I started looking at various educational opportunities around the world, and after weighing other options, it became my final choice. There were also three advantages to it.
1) Centennial offers practical, hands-on-profession course which will give me the chance to start working in the area straightaway.
2) The plan is to master the skills in only nine months and put them to action right after.
3) The college offers the best value for the money among possible PR programs conducted in English.

 It's been just two months of intensive emotionally charged learning curve in Centennial, but it feels like a lifetime. It might be that I belong here.