Benefits of attending Centennial College in the Summer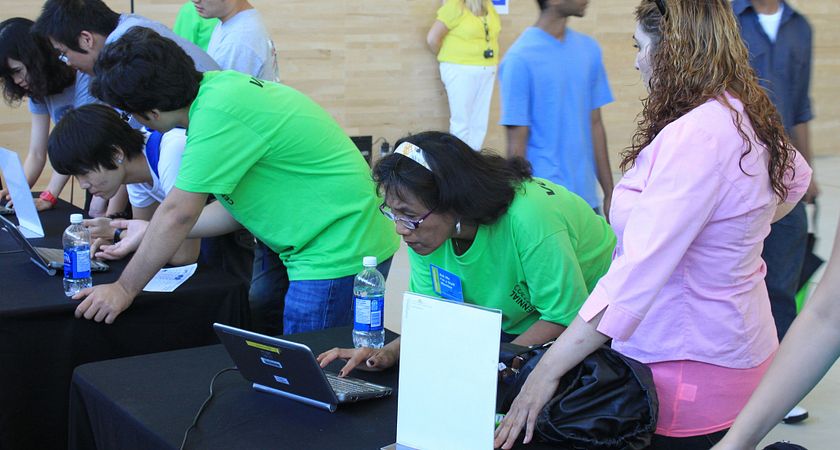 There are many benefits to going back to school or attending college in general. Other than not having to drive or take the bus in the snow, did you ever wonder what the benefits were of attending college in the summer? Every Centennial College student looks forward to summer vacation, or taking a break after a long winter semester. So why stay on campus and complete even more courses? Are there times where it is worth giving up your summer break to take additional ones? For many students, the answer is yes. Here are five reasons why it is beneficial for you to stay at Centennial this summer.
Reason #1: Money
No one said the courses were cheaper in the summer. If you think about it though, from travel costs to clothing costs, you spend much more while you study in the winter than you do in the summer. For students on a tight budget, or for those of you looking to save for next year's summer vacation abroad, this may be the best time for you to attend.
Reason #2: Availability
Many more students study at Centennial in the winter than in the summer. Classes get filled up, so why not take a course when you are confident it won't get booked? Another factor is that there are times when courses are only available in the summer. Why not take a look at those and simply get it over with?
Reason #3: Weather
So many times we think that we don't want to waste our summers indoors. But think about it the other way around. If you attend Centennial in the summer, you can study outside, read under the sun and walk outside next to the geese, rather than freeze outside waiting for the bus or have your tires freeze while driving in the snow. The days also seem longer in the summer so you have much more time to wake up, study, and enjoy your evenings rather than come home in the dark and try not to fall asleep before dinner. 
Reason #3: Tranquility
When you attend Centennial in the summer, you will find the campuses are much more laid back. Fewer students will be on campus, there will be a lot more parking spots and the professors are clearly able to focus more on your needs than if the class was double the size. The atmosphere overall is a lot more tranquil, which is better for your studies and your own peace of mind.
Reason #3: Graduation
Let's face it. Why do we attend college in the first place? Clearly, you have an end goal in mind, and that is to graduate and move on. Attending Centennial in the summer will allow you to finish your degree faster than if you just attend it in the winter, spring and fall. If you want to finish college faster to go out and conquer the world, consider taking courses in the summer to finish college as fast as you can.
Web registration for Summer semester has begun! For more details on orientation, check our college website here. 
By Resham Karfa