Centennial College Essentials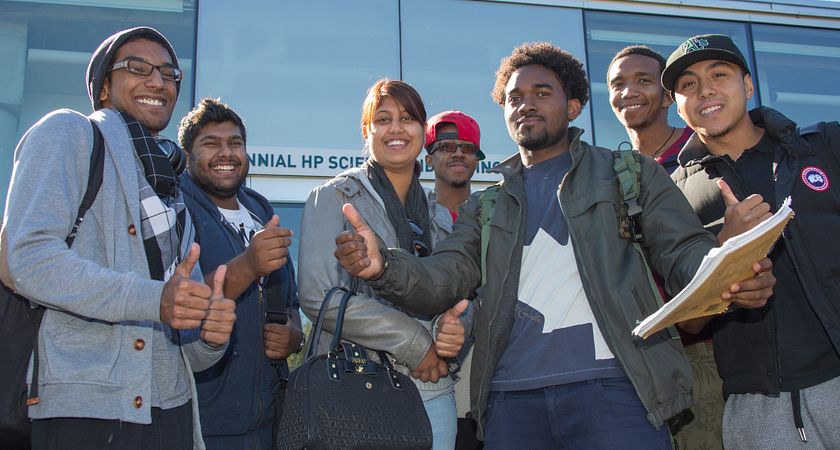 Centennial College Essentials
Congratulations! With Centennial College's Fall 2014 semester just around the corner, many of you are preparing your to-do list for the first time. As you check off the last item (or rather, what you think is the last item but oh boy are you in for a surprise – we'll just have to tackle that another time), what about your to-buy list? College is not only an exciting experience, but an expensive one as well. If you are shopping on a budget, here are some fantastic choices for your Centennial College essentials.
Laptop Computers
It is difficult for you to survive without a laptop these days. Doing research, writing papers and coursework is done well on laptops. The price of computers has decreased quite a bit in recent years. Extras include paper, ink, cords, a printer and other related items. We see some students walking around with other electronic devices that they swear upon, but a laptop is a safe purchase. Don't worry if these are still a little out of your budget – Centennial has great computers for the students to use at all of the campuses.
Back Packs
So you have a laptop computer, but where are you going to put it? A back pack is always useful not only for your computer, but for all of your other school supplies as well as your lunch. It gets hard to carry everything from one end of the campus to the other, on the bus or even while walking. We've heard some of you complain that back packs are for nerds and you would rather have a purse (or a murse for you boys). There are great stylish bags out there that can carry all of your items and ensure that you don't break your laptop, or even just your fingernail because you were too cool for school (items that is).
Writing Supplies
Okay so if you have a laptop and a back pack so why would you need writing supplies? It is always useful to carry a variety of them as when you are studying, you may want to take notes directly in your books or in your notepads. Some books even have areas on the side for you to take notes these days! Highlighters are also useful as you tend to want to extract what you find important for your brain (or your exam) without having to re-write everything. Carry a few different ones and keep in mind what you use the various colours for. It is a great way to stay organized as well as practical for those days your computer has run out of battery and you forgot the cord at home.
Alarm Clock
So you have your supplies but what is the point if you are never going to make it to class? So many students forget to purchase some type of alarm clock and show up late to class or not at all. Don't blame the time. Your phone might have an alarm clock, as may your computer. But when the two are being used for other reasons, an alarm clock ensures that you never wake up late or you forget to attend the workshop you had set up with your study group.
There are probably many other items that are vital to survive your time at Centennial College. A water bottle is always great, as is a desk lamp, a portable fan and even just Kleenex. There are other objects or substances that we haven't even looked at, but the four listed above are key items for you to make it through the semester.
By Resham Karfa