Three careers you can pursue for maximum job satisfaction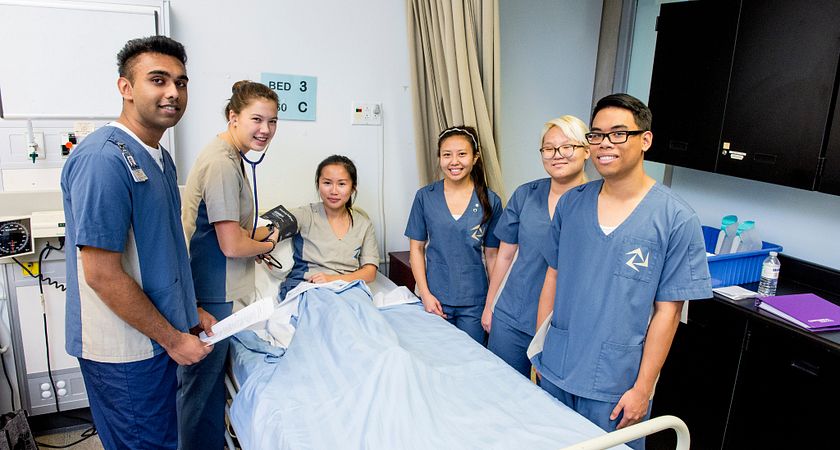 Previously, we discussed the most financially profitable programs available at Centennial College, on the grounds that having a lucrative career is an important factor in a student's decision when choosing a career path. However, it's not the only factor a student should be considering when picking their major.
Job satisfaction is a bit less tangible, but equally important, and it's something that students don't take into consideration enough. You need to at least partially enjoy the work you're doing, and it has to be something worth getting out of bed for. It's not just a matter of mental health, either. If you don't like your job, you won't do as well in it, and you won't get a chance to climb the career (and salary) ladder, making it essential that you get some satisfaction from your work.
Fortunately, PayScale conducted a study last year of several post-graduate statistics, including job satisfaction. Interestingly, there's both parallels and differences between jobs that pay well and jobs that leave you satisfied, but there was one overall highly noticeable trend: helping people. If you're making a difference, you'll derive satisfaction from you work.
Family and Child Studies
Some 78 per cent of graduates find their work in this field meaningful, and the field covers a broad variety of activities. You could become an educator, you could assist troubled youth, you could be a part of a community centre or a hospital, the list goes on. A benefit of Centennial College's programs is that they give a diverse enough experience that they can enable movement through multiple roles in the field. Whichever program you take, you'll be learning to enhance the growth and development of children and families. 
The college offers a lot in this category, including a three-year Child and Youth Worker advanced diploma, a two-year Early Childhood Education diploma at either Ashtonbee or Progress Campus, and a post-secondary grad certificate in Community and Child Studies Foundations, among others.
Social Work
Helping people doesn't just extend to our youngest, and social workers are dedicated to helping the vulnerable segments of society, regardless of age or status. People who go into social work also boast 78 per cent satisfaction with their jobs. Centennial College's Social Service Worker program runs for two years, and prepares graduates for work in shelters, housing programs, group homes, and advocacy groups. They'll provide help and service for youth, seniors, the disabled, the mentally ill, and other at-risk members of society. Once again, giving something back to the truly needy produces job satisfaction.
The college's two-year Developmental Services Worker program is a bit more specific, in that it's dedicated to assisting people with intellectual or developmental disabilities, helping them fill important social roles, as well as teaching and providing support. Graduates can find work as an educational assistant, a job coach, a family support worker, an employment support worker, and more.
Nursing (again)
The financial benefits of this field were previously discussed, but it turns out that it can be a fulfilling career as well as a lucrative one, with a whopping 86 per cent of graduates finding their jobs satisfying and meaningful. And Centennial College is well-suited to prepping students for this rewarding career, with group instruction in laboratory and clinical environments designed to simulate a working hospital environment. The school offers a joint program with Ryerson University and George Brown College, as well as a two-year practical option for international students, and a two-year flexible version of the program.
These aren't the only careers Centennial College offers that boast high rates of job satisfaction. Come back tomorrow, and we'll show you three more career fields students derive satisfaction from.
By Anthony Geremia