Three (more) careers you'll be satisfied in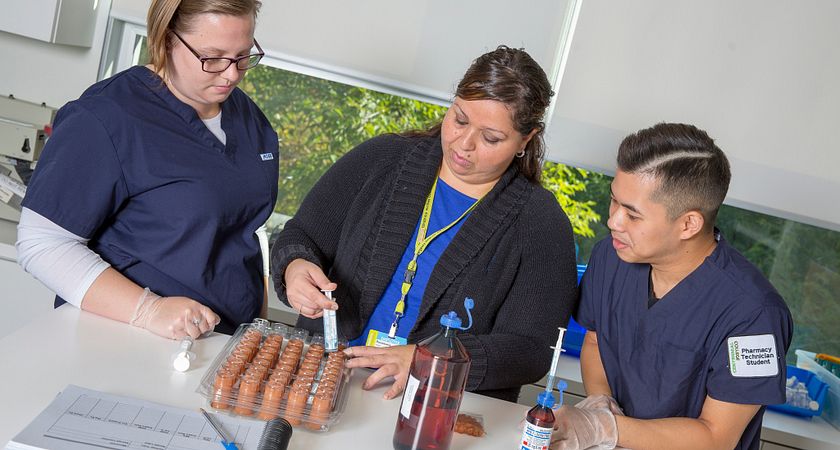 Which careers will leave you happiest and most fulfilled? We discussed this in the last entry, with an eye towards the programs offered at Centennial College. While it's important to have a career that pays well (see here for more on that), a job that you're happy with is equally important. Thanks to a study from PayScale conducted last year, we have a good idea of which careers have the highest levels of job satisfaction. Even better, many of them are available at the college. When choosing your career, it's important to pick a field that really works for you. It needs to satisfy whatever you consider to be a priority, be it money, social service, or simply a good match for your skills. If your heart's not in the field you entered, then you won't excel in it, and no one benefits. With that in mind, let's have a look at a few more careers with statistically high rates of job satisfaction.
Health and Wellness
Sometimes, a desire to help people translates into a need to pass along the knowledge they need to care for their bodies. Graduates who specialize in diet and nutrition boast a 77 per cent satisfaction rate with their careers. Health and Wellness cover a few disciplines, depending on what aspect of the field interests you. For example, Centennial College offers a two-year diploma in Food and Nutrition Management, perfect for a student looking to get into the healthcare industry, working to meet the nutritional needs of an ageing population, among other things. Along broader lines, there's a year-long grad certificate program in Workplace Wellness and Health Promotion, which focuses on health and wellness in a corporate setting. Finally, there's a two-year diploma in Fitness and Health Promotion, which uses practical learning in placement and laboratory settings, including the college's Athletic and Wellness Centre, to create a generation of physical fitness professionals.
Biotechnology (again)
This is another field that was previously discussed as being highly lucrative but also features strong job satisfaction, with 79 per cent of graduates reporting happiness in their role. Medicine is by far the most direct pathway to helping people, and every medical biotechnology breakthrough means more people can be helped faster, and more efficiently. Participating in the biotechnology field means you're part of the cutting edge of professionals working to advance the art of healing. Centennial College's programs in this area include thorough, practical training in a laboratory environment as part of a three-year advanced diploma, or an advanced fast track option.
Medical Technology
If research and development isn't your forte, but you still like medical technology, you work as a technician, and apply that technology directly to patients in need, seeing medical technology do what it was designed to. If you're interested in this field, Centennial College has a lot of options, including programs in Biomedical Engineering Technology in standard and Fast Track varieties. There's also a year-long Medical Laboratory Technician program, a three-year Health Informatics Technology program with an additional fast-track variation, as well as a Pharmacy Technician program.
Ultimately, there isn't one easy answer when it comes to picking your program. It really does come down to what qualities you value most in a career. Some of us want a good income, which is reasonable. Others want a job that leaves them personally satisfied, which tends to be through doing social good. Only you know what you value, though, and it's worth taking the time to self-analyze and pick a profession that best suits you, the better to set yourself up for success.
By Anthony Geremia