Three natural talents that can lead you to a successful career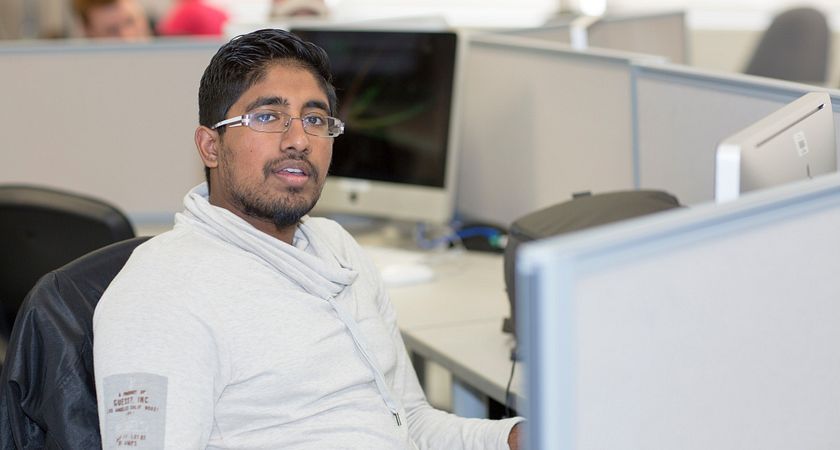 An honest look at your personal skills is necessary when choosing your post-secondary education and career path. We've previously looked at Centennial College programs that lead to careers that pay well, as well as careers with high rates of job satisfaction, but there's a third, equally important factor when it comes to making a choice about what you'll do with your life: Picking something that matches your natural abilities.
While it's true that the purpose of a college education is to give you job skills, the best possible route to educational success is to identify the abilities you already have an aptitude for and go to school to hone them into something marketable. What's important is finding and recognizing those abilities, and figuring out what you can do with them. There's a wealth of aptitude tests and surveys for choosing your career path online. But it really comes down to self-analysis of your own natural abilities. As an old public service announcement said, "Everyone has a thing." You just need to identify yours.
If you're artistic
Your forte is working with media of some sort, be it written, performed, visual, or audio. You have a creative mind and an imagination that's always coming up with ideas. More importantly, you have a solid artistic talent. Maybe you're skilled with the written word, or you can paint, or play an instrument, or act. Either way, making some form of art or media is your thing.
Centennial College's School of Communications, Media, Arts and Design offers several different options, depending on your exact skill, most of which take place at the aptly-named Story Arts Centre. If you're a writer of fiction, you could try Publishing- Book, Magazine, and Electronic. If you write non-fiction, you could get into Journalism, which also comes as a joint program with the University of Toronto, or perhaps Professional Writing. Meanwhile, if your skill lies in film, television, or digital media, you can look into Broadcasting - Radio, Television, Film and Digital Media, or the Advanced Television and Film - Script to Screen post-grad program. There are additional options for those with more eclectic artistic talents, including Music Industry Arts and Performance, and Dance Performance. Whatever your creative talent, there's a program to enhance it.
If you're good with numbers
You're very organized, and prefer hard data, not stories. Statistics, facts, and numbers are your thing. You like clear tasks, and hard evidence. You're really good at math, or statistics, or something similar. Not everyone can juggle numbers or be organized, after all, so recognizing that skill is essential. You're fine with routine or repetitive tasks, too.
The most obvious applications of these talents lie in the business world, and the college's School of Business is situated to place you in an environment where you can use those analytical skills. You could get into Finance, Financial Planning, or Accounting if you're good with numbers, and like handling money.
If you're good at management
This is different from math or numbers, in that it's more about relationships and social dynamics. Maybe you were class president, or you managed a club, and manage it well. Either way, you know the ins and outs of keeping a (metaphorical) ship running, and you know how to connect with organizations and people in charge. The School of Business is also equipped to help you out, with programs in business that run from general, to Operations, Administration, or even Entrepreneurship. Speaking of that last one, if you're looking to start your own business, you should take a look at ACCEL, Centennial College's special accelerator to equip hopeful entrepreneurs with the resources and guidance they need to get their career moving.
None of these sound like you? Don't worry, there's more to discuss next entry when we roll out three more criteria.
By Anthony Geremia