Five major factors you need to manage in college, Part 2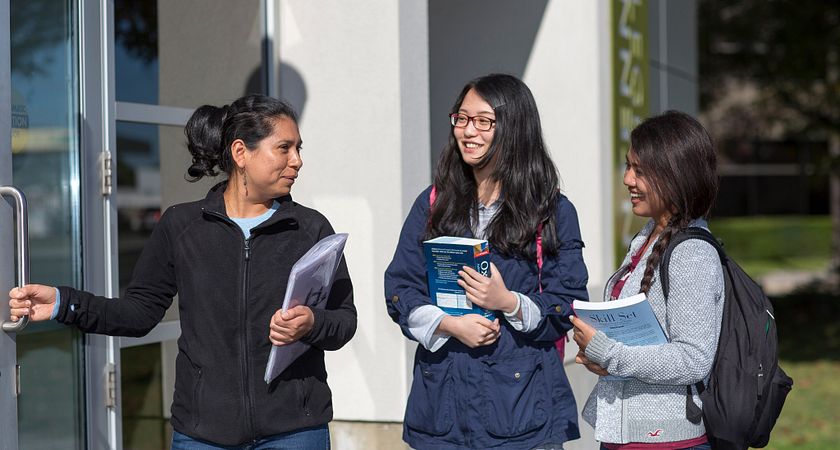 Last entry, we discussed two factors that drive students to withdraw from college, and how they can work around them to complete their education. Personal finances and program fit are two stumbling blocks identified by Counsellor Eric Dunn, who advises students thinking of changing their academic path. He offers up alternative suggestions that allow students to keep studying. There are three more factors that can be a bit more challenging, due to these being outside of the school's control.
3) Family and personal issues
Sometimes, reasons for withdrawing have nothing to do with school at all, but occur on the home front, as students have a difficult time balancing school and family obligations. "We have folks that say the time it will take for them to be successful is taking so much time away from their family, so they can't do this right now, or children are too young, that sort of thing," Eric explains.
While solutions to this can be tough, Eric stresses that counselling can help students find them. "We try to be supportive," he says. "Talk to your coordinator, talk to counselling, because what we can do is suggest taking a reduced course load. If you can't continue with a full course load, can you continue with just one?"
A benefit of a reduced course load is that students can take their general education classes only, which, if they're uncertain about their program, can be put towards almost any major. "I have to sign the withdrawal forms," Eric says, "and I say, listen, why don't you drop everything but the general education courses? Why don't you get your transferrable credits? They're good for almost any program, probably at any college. They're often surprised that's even an option."
Another method of assisting with family or personal issues is connecting students to local resources that can help them out. "We're very aware of resources in the community," Eric explains. "There are programs, for example where you could have your children cared for awhile, so you can grab some study time. Sometimes, if it's money-related stress, we do a lot of referring to food banks or clothing banks."
The important thing, though, is communication. There are always alternatives to withdrawing. "Don't just up and leave," Eric stresses. "Please talk to us. Sometimes, students are under so much stress that they just disappear."
4) Health
Sometimes, getting sick or managing illness can leave students unable to meet college obligations and workload. And it can be their own illnesses, or the illnesses of loved ones.
"Often health reasons come up," Eric says. "Sometimes it's their own health reasons, but often it's reasons like my mom is sick, my children are sick, my husband is sick, et cetera. So it's their own stresses from their personal life."
This one's tougher to prepare for, but Eric once again suggests a reduced course load. "We really encourage them to take even one course," he says, "to just keep your hand in. Many folks come in thinking they have to drop everything, and you don't have to do that. You don't have to lose everything."
5) Transportation
As I've written before, travelling to school can be a difficult experience if you're not prepared, something Eric agrees with. If students are travelling from a far location, such as Brampton, bussing to school and back can eat up four or five hours a day total. The best way around this is to plan the most efficient route, be it transit, driving, or even living on campus, but sometimes, a long slog on a bus or train can't be avoided. Eric suggests one method of dealing with this problem: Using the time to get schoolwork or readings done.
"I do a lot of work with folks around how they can maybe use that commute to study," he explains. "How do you use that time? Sometimes it means having a chat and trying to think about how it can be made more useful. Can you use that time on the bus or the train to your advantage? Often, we hear, 'I don't have a chance to get enough sleep.' Well, can you sleep there? The key is to make the inevitable long trips feel productive, rather than simply feel like a waste of time, particularly in winter, when travel time can double (more on that here).
While discussing these factors, Eric also mentions that students often withdraw from the college regretfully, and point out the positive experiences they had, such as the great faculty they met. "I have to be honest," he admits, "rarely do I ever talk to somebody who's upset with Centennial College."
It's never a situation a student wants to be in, and really, they don't have to be. That's why the Counselling Centre exists, to help students figure out their problems before they throw in the towel. Any student facing difficulties, even if it's nothing so serious as a possible withdrawal, can speak with them. College can be a challenge, but most of all, it's important to know that you're not alone, and the school will help you, or connect you with those who can.