New to Toronto? Three things to do during your winter break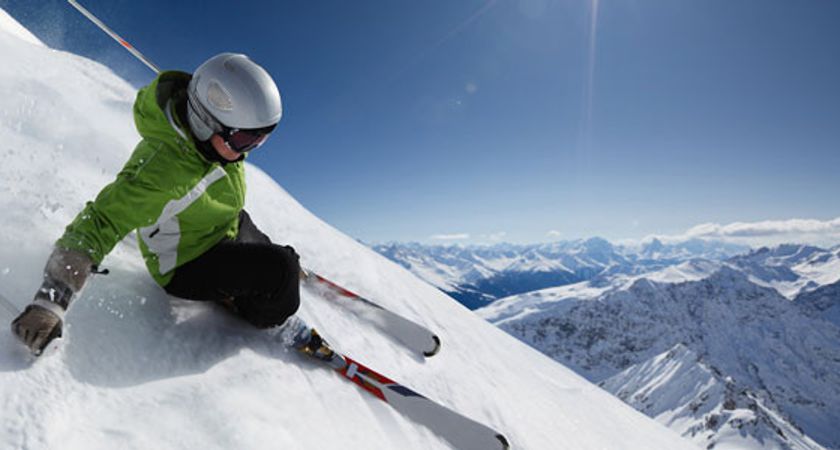 Believe it or not, it's possible to enjoy your holiday break and still feed your mind and body. While you're off school, take the time to relax, and see your family and friends, but don't forget to take the time to do something that invests in your personal development, and your future. If you're attending Centennial College from abroad, or even from outside the city, Toronto's a new frontier for you. As a centre of culture in both the province and the country, it's worth the social experience to explore the place a little bit.
We've previously discussed things you can be doing on your winter break to get ready for school, but it's also the perfect time to hop onto the TTC (a cheap three-dollar trip), ride downtown, and see what the city has to offer. After all, it's good for your education and your life to have a sense of the place you're in, and if you bring your friends and classmates, it becomes a bonding experience. It may be cold and snowy now, but that just increases the fun, as there's a good deal of winter activities for you to try, starting with the heart of the city. Here's what you can get up to during your winter break…

Go Ice Skating

If you regularly attend the Athletic and Wellness Centre, and don't mind the potential to slip and slide, there's plenty of places in Toronto that let you hit the ice. Nathan Phillips Square, for example, is located right in front of Toronto's City Hall, near the Queen Street subway stop. The square is an attraction all year around, serving as a venue for concerts, art, and a farmer's market. But it really comes to life in the winter, when the water fountain in the centre is turned into an outdoor ice rink. There's a free, open public skate from now until March, every day from 9 am to 10 pm, and if you don't own any skates, you can rent or even sharpen them there. Furthermore, any exploration of the downtown core can begin there, as the square is in close proximity to City Hall, Yonge Street, Dundas Square, and the Eaton Centre.
If you don't know how to skate, you can take lessons at Toronto's Harbourfront Centre, located a short walk away from Union Station, on the lake shore. But the real draw of this venue is its DJ Skate nights, a series of parties that transform the rink into a dance floor. Every night has a different theme, for whatever your taste is. Have a look at those and other winter events here on Harbourfront Centre's website. Those are just two of the skating venues in Toronto. The fact is, when the weather gets cold, rinks open all over the place. A more complete list, with details, can be found in Toronto.com's ice skating article.

Scope some lights out

A grand holiday tradition is, of course, decorating every free space with light displays, and some people (and companies) go all-out. If you're planning on visiting the downtown core, and you're an Art and Design student from the School of Communications, Media, and Design, be sure to pass through the Distillery District, Yonge and Dundas, Nathan Phillips Square (again), and especially Yorkville, as they'll all have spectacular displays up. 

Find a Farmer's Market

They say you can really understand a culture by eating its food, and there's no better way to enjoy a taste of local Toronto than by finding a farmer's market. Aside from getting a taste of the culture, you can pick up some fresh, healthy food, perfect for staving off the freshman 15, and ideal for a student of the Culinary Arts. Sample fresh meats, cheeses, breads, vegetables, and more. There's too many markets to easily list here, but the St. Lawrence Market, east of the King Street TTC station is particularly well-renowned. You can have a look at what else is available throughout the city thanks to this handy list from blogTO.
There's lots more to see and do in Toronto over the holidays, and come back tomorrow for a look at some more fun activities.
By Anthony Geremia