Here are five important things you need to know before your next semester begins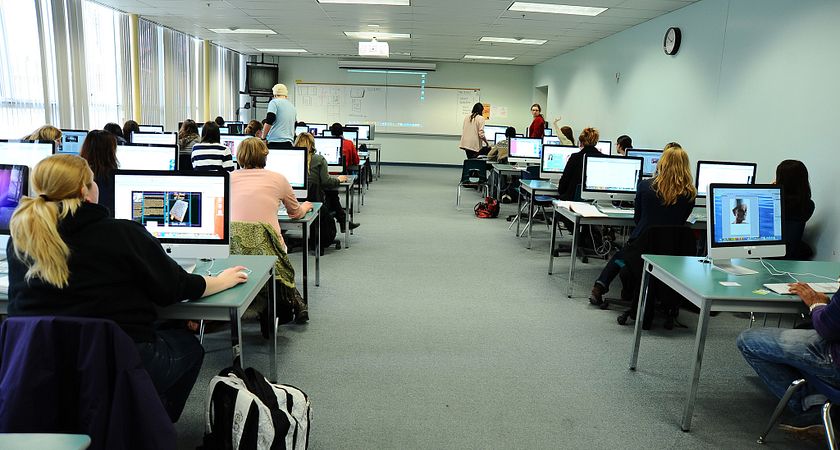 I hate to be the bearer of bad news, but your winter break is going to end. The good news is that it's not over yet, and you have about a week left to enjoy it. Nonetheless, school will be starting again, and if you want to succeed, you'll need to motivate yourself out of rest mode and into study mode, and get a head start on the important things. In terms of both school and your eventual career, these few days are the perfect time to get started on your prep work. This includes…

1) Start looking for a summer job now
Centennial College will help you make the transition to a career, but things will go a lot smoother if you're willing to take the first steps yourself, and take them early. If you're not in your last year (and not in co-op), you may be looking for some summer work to earn some cash, and if you are graduating after this semester, you're probably eager to get your career moving. Either way, the advice is the same: Don't wait until the summer. Start now. Even if you get accepted to that first dream job you apply for, it's still going to take time for the application process to happen, so looking into it now can set you up perfectly for summer work, as well as let you beat the rush of similarly-minded students.

2) Research the job you want.
If you don't feel you're ready to apply yet, you can take the last few days of your holiday break to learn and prepare. Even if you aren't planning on applying for a specific job, Penn State University recommends at least doing some research. If you're nearing graduation, take a look at the companies you want to work for, and the positions you want to have with them. Figure out what they want, what their corporate culture is, and how you'd apply to them, so you can spend this final semester putting together your applications. 

3) Develop your resume and online footprint a bit.
This one's easier, because you don't have to leave your computer to do it. If you haven't written a resume, now's an excellent time to do it, and if you wrote one already, now's the perfect time to touch it up. That way, when you return to school, you can make an appointment with Career Services, and have them look at it for that final tweak. But there's more you can fix up than just that. Penn State University also recommends establishing a LinkedIn profile if you don't have one already, or else fixing up the one you do have. Meanwhile, I'll throw in a recommendation of my own: Now's the perfect time to start creating an online portfolio by finding a free web host, and posting your skills, qualifications and work online. Read here for a little bit more on how to go about developing it.

4) Get back onto a schedule
Hopefully, you used this break to get your health, sleep, and meal schedule back together, and give your mind a bit of a vacation. If you ended the semester in a flurry of exams, it may be a relief to enjoy sleeping in and getting three full three meals daily. But eventually, you will return to the grind, and you need to be ready. HBCU Lifestyle recommends that you start at least a few days before classes, and begin following the "early to bed, early to rise" rule, as well as have your meals at the same time you estimate you would in school. If you do that, then your body will readjust itself to a school schedule, and you'll be ready to put your mind into the same mode.

5) Decide on your goals before you head back.
Ultimately, this entire list is just advice, and only you can truly tell yourself what you should be doing. What's most important is that you have some idea of what you want to accomplish. HBCU Lifestyle also recommends, for example, making a list of your goals for the new semester, with less importance placed on what they are, and more on keeping them realistic, then sticking to them.
Like all good things, your winter break will be coming to an end soon, and you'll be returning to school. It's tough to put your mind back into work mode, but if you can do so, you'll get a head start on developing your education, your career and your personal success.
By Anthony Geremia