How do I get a Library Card?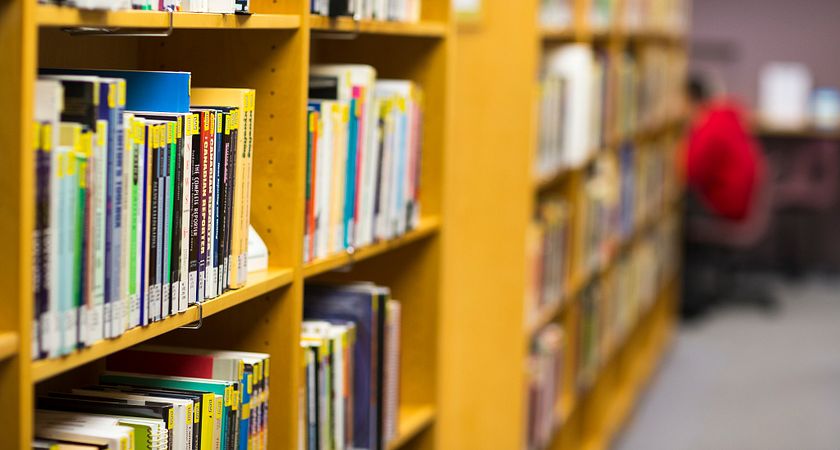 >
If you are a full-time student, your Centennial College photo ID card is your library card. Please bring it to the Library to have your account activated.
Full-time students may borrow a maximum of three books on a single subject. You are allowed to have twenty-five books at any one time.
Most books can be borrowed for a two-week period and you can renew as long as the materials have not been requested by anyone else. Some heavily-used items have shorter loan periods and they may not be renewed. If you have overdue items or fines, you may not borrow or renew materials.
With your card you may also:
Use e-resources off-campus
Book a tutor
Borrow laptops
Borrow course-use equipment, such as digital cameras and video cameras
Bring a copy of your timetable and one piece of photo identification to the Library Help Desk and we will activate your library account and issue a library card to you.
Continuing education students have the same borrowing privileges as full-time students.  Your borrowing privileges are in effect throughout the time you are registered for classes at the college.
Other groups affiliated with Centennial College may have borrowing privileges.
These include:


Apprentices
Students in special programs such as Self-Employment Benefit (SEB) and those offered through the Literacy & Basic Skills department
Students in joint degree programs

Please contact us for details about your borrowing privileges.
Former Centennial College students who have been awarded a degree, diploma or Certificate of Achievement may enjoy borrowing privileges at the Library.
If you have a Centennial for Life card, bring it to the Library and have it activated so that it functions also as your library card. 
If you do not have the Centennial for Life card, bring a piece of photo identification that shows your current address (e.g. driver's licence, health card) to the Library, fill out an Alumni application form, and we will issue a library card to you. 
There is no charge for this service, but please note that Alumni may only borrow two items at a time, and may not sign out short-term loan materials or access online holds and renewals.
Alumni privileges do not include off-campus access to the e-resources.