How to approach your instructor when you need help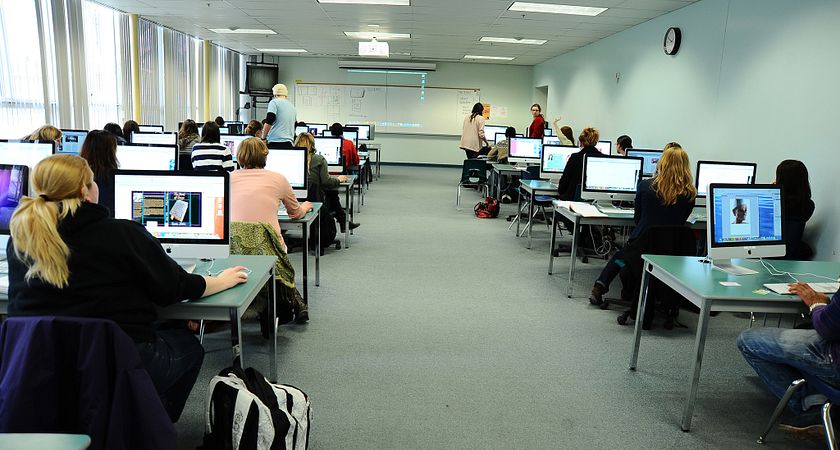 Assignments, intensive classes, fun with group mates, sleep deprivation, group projects, laughter to the hysteria, being broke are common attributes of being a student. School life has its own bright and dark sides; and debating of whether it is the most carefree or the hardest stage of life can last endlessly. But one thing about school is undeniable: it is a whole separate universe. I want to point at one absolutely amazing side of the school life, which is a clear role division. There are teaches and there are students. Teachers teach and students are supposed to learn. It is a pivotal law of the school life.

Doesn't it make life so much easier: knowing that your instructors have more information about the industry than you do, and can give you expert advice when you need it? With this being said, it doesn't mean that the teachers' time should be abused. Respecting the fact that teachers have extremely packed schedules makes you look professional and fosters good relationships with your instructor.

Make an appoint
Seek a chance to talk to your teacher in advance. Your teacher has a very busy timetable, and will be able to give you full attention if you book his/her time in advance. Write an email or approach the teacher in class with a request for an appointment. Be clear and specific; let your teacher know what you want to talk about, so s/he is in the right mind frame when dealing with your issue later. Don't forget to ask your teacher about the convenient time for the appointment and try to work your schedule around your teacher's timelines.

Come prepared 
Save your and the instructor's time. When you deal with a problem, do as much of research on it as you can, prior to the meeting. Don't show up with a general question; instead list all the specific points you want to discuss. The more specific you are with the questions, the closer you get to finding a solution.

Listen and take notes
Since you asked for help, make sure you hear the answers. Being an active listener secures the positive outcome of your session. When you summaries your teacher's points and ask specifying questions, you catalyze your own mental activity aimed at solving the problem. By active listening you also engage into a dialogue about the issue and you might be surprised how insightful you suddenly feel.

Taking notes is a great way to assure the ideas you both come up with are not lost. It also shows you are organized, attentive to details and, thus, it contributes to your reputation as a responsible student.

Express appreciation 
At the end of the session indicate to your teacher how helpful the conversation has been. A "thank you" email afterwards doesn't take much time, but contributes to your relationships with the instructor.