How to work well with others: Part I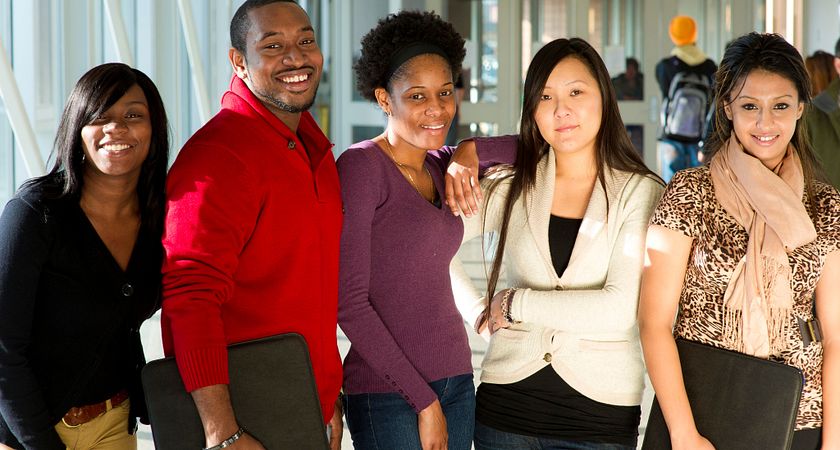 We're looking for someone who can be an efficient team player, able to work independently and in a team, and capable of working with clients, colleagues, and senior management. Employers seek candidates who have good team work skills, because there are a lot of coordination between departments, and the whole company need to work as one, to deliver a reliable and consistent service. Working with others in your classes is similar in the workplace, with the same issues, such as communication, time management, and diversity.

Working in a team means that you are working on a specific project or towards a common goal. This sole purpose should give each team member the motivation to complete his or her own work. However, there are others to consider in the equation. Perhaps, your work is dependent on others finishing their work first, which you will need to forward to someone else so they can start their work. Being in teams require a lot of collaboration and work on people's soft skills. Here is the first of three series of "How to work well with others."

Show your respect.

Today's workplace is as diverse as your college community, not only by age, gender, and other demographics, but by beliefs, ideas, and values as well. One person may solely come up with a great idea, but together in a team, many ideas will be created and combined to create an even better one. With respect, each team member can express his or her opinions freely, without somebody having to put the other one down. Innovation sparks when team members are working together.

You can show respect to your team members by valuing their time and effort. Be punctual and attend group meetings, and participate actively in group discussions. Complete your side of the work timely, and offer your assistance to others. Stay connected with your peers, especially when everyone does not meet in-person, and keep the communication professional. By being a productive and helpful team member, you are showing commitment to your team and respect for others.
We'll take a closer look at how respect affects our interaction with other people in Part II of this series.